Professor Colin Osborne
Professor of Plant Biology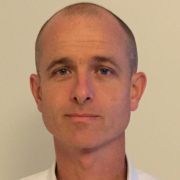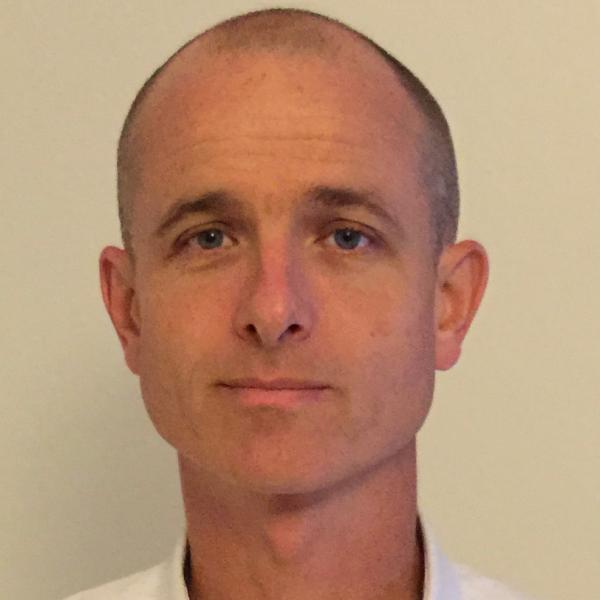 Profile

Head of Plants, Photosynthesis and Soil (2021-present)
Departmental Director for Equality, Diversity and Inclusion (2018-2021)
Associate Director, Grantham Centre for Sustainable Futures (2014-2018)
Research interests

Our research aims to understand the environmental and evolutionary causes of physiological diversity in wild plants and crops. We study how these physiological characteristics influence plant behaviour in wild ecosystems and cultivated fields.

Following a long tradition in plant environmental physiology, our work spans scales ranging from genes to the globe, and utilizes a broad spectrum of approaches. Right now, we have a particular emphasis on comparative experiments in controlled environments.

Current projects look at the evolution and physiological ecology of C4 plants, the domestication and diversification of crops, the impacts of rising atmospheric CO2 on savanna trees and grasses, and the optimisation of strategies for combining photovoltaics with agriculture.
 
Publications
Research group

Research Group

Postdocs

Dr Kim Simpson (postdoc, 2019-present) 'How do global change and functional traits influence savanna woody plant encroachment?' NERC
Dr A.N. Other (postdoc, 2023-) 'AgriPV system with climate, water and light spectrum control for safe, healthier and improved crop production' Horizon Europe.

PhD students

Mohammed Lashram (2021-present) 'Drought adaptation of C4 savanna grasses' Saudi government scholarship
Yanmin Zhou (2020-present) 'Dynamic behaviour of stomata under fluctuating light'. Chinese Scholarship Council.
Yixiang Shan (2019-present) 'Domestication effects on wheat morphology and production'. Chinese Scholarship Council.
Kanyanat Kasetsuntorn (2019-present) 'Cold adaptation of C4 grasses'. Thai government scholarship.
Bong Salazar (2019-present) 'Rising temperature impacts on apple crop productivity'. Philippines government scholarship.
Suma Mani (2018-present) 'Impacts of planting trees and rewilding on carbon sequestration and livelihoods in the Peak District'. Grantham Centre for Sustainable Futures.
Teaching activities

I lead the Climate Change and Sustainability theme in our undergraduate teaching. My lectures in the APS 11008 Climate Change and Sustainability module at level 1 provide an introduction and grounding to the key concepts in these areas. At level 2, my lectures in BIS 222 focus on the interactions and feedbacks between ecosystems, atmosphere and climate.

At level 3 in APS 31006, the emphasis turns to social, political and cultural dimensions of sustainability, looking at the historical development of the food system, natural resource exploitation and human impacts on climate. The module considers how to achieve social justice and a good life for all, while sustainably exploiting natural resources and achieving net zero. Masters teaching in APS 61017 Global Sustainability develops these themes in greater depth.

My teaching aims to place scientific work within its social, political and cultural contexts, and draws on a diversity of scientific perspectives. I am co-author of a guide that discusses why this is important and outlines aspects to consider within ecology and evolution.

Level three and four undergraduate research projects in my lab look at functional aspects of plant biology, and typically take a comparative approach to investigate the mechanisms underpinning diversity in plant form and function.
 
Professional activities and memberships

External Examiner, BSc Plant Sciences, Trinity College, Dublin (2018-2022)
External Examiner, BSc Ecological Sciences, University of Edinburgh (2012-2016)
Convenor of the Plant Environmental Physiology group of the SEB and BES (2012-2016)
Editorial Board, Proceedings of The Royal Society, Series B (2012-2017)
Origins of Grasslands Working Group Coordinator, National Evolutionary Synthesis Center (NESCent), USA (2011-2012)
Advisory Group Member, Royal Society Global Science Report (2010-2011)
Grass Phylogeny Working Group Member, NESCent, USA (2010-2011)
Plants Committee Member, Society for Experimental Biology, UK (2010-2013)
Catalysis Meeting Coordinator, NESCent, USA (2009)
Co-Chair, British-German Frontiers of Science Symposium, Potsdam (2008)
Selection Panel Member, Royal Society Summer Studentships (2005)
Co-organizer, Departmental Seminar Programme (2004-2014)