Dr Elena Rainero
Lecturer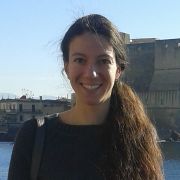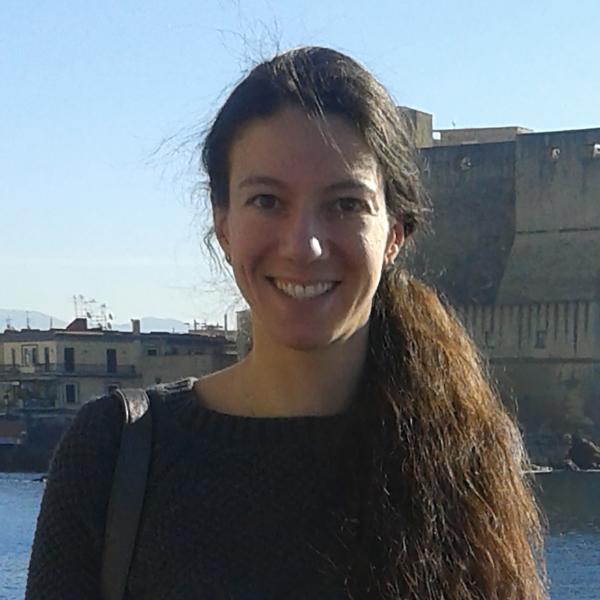 Profile

2016–present: Lecturer, The University of Sheffield (UK)
2015–2016: Research Fellow, The University of Sheffield (UK)
2009–2015: Post-doctoral researcher, the Beatson Institute for Cancer Research, Glasgow (UK)
Qualifications

2010: PhD in Human Biotechnology, University of Piemonte Orientale, Novara (Italy)
2006: Master Degree in Medical and Pharmaceutical Biotechnology, 110/110 cum laude, University of Piemonte Orientale, Novara (Italy)
2004: Bachelor Degree in Biotechnology, 110/110 cum laude, University of Piemonte Orientale, Novara (Italy)
Research interests

My group is interested in understanding the role of extracellular matrix internalisation in invasive cell migration and cell growth.

The extracellular matrix (ECM) is a complex network of secreted proteins that, beyond providing physical support to organs and tissues, regulates many cell functions, including proliferation, polarity, migration and oncogenic transformation.

Our aims are to understand the basic molecular events regulating ECM endocytosis, as well as how ECM uptake impinges on invasive cell migration and proliferation in complex 3D environments.

Extracellular matrix internalisation in breast cancer

The extracellular matrix (ECM) is a complex network of secreted proteins which not only provides tissue support, but is also involved in the control of several cell functions, including migration and oncogenic transformation.

The tumour microenvironment has a pivotal role in modulating cancer initiation, progression and metastasis, while cancer cells in turn modify the composition and properties of the ECM, demonstrating a bi-directional interaction between tumour and stroma.

Our research addresses cell-ECM interaction from a novel and exciting angle, investigating how the internalisation of ECM components control breast cancer cell invasion.

Using a combination of different approaches, we aim at characterising the molecular mechanisms controlling ECM internalisation and how this process impinges on cancer cell growth and invasion.

The role of the extracellular matrix in supporting breast cancer cell metabolism

Altered cellular metabolism is one of the hallmarks of cancer. Due to tumour growth rate and limited blood supply, the tumour microenvironment is often hypoxic and deprived of nutrients (including glucose and amino acids).

Cancer cells have been shown to use extracellular protein to support nutrient signalling and cell growth; however, the contribution of a complex 3D extracellular matrix (ECM) and its endocytosis to cancer cell growth and metabolism is very unclear.

Our lab is characterising the contribution of the extracellular matrix in fuelling breast cancer cell growth in 3D environments.

Our preliminary data indicate that the presence of a collagen I, matrigel or laminin/entactin matrix is sufficient to rescue breast cancer cell growth in nutrient deprived conditions, in a way that requires ECM endocytosis.

Interestingly, the ECM promotes cell growth/survival in the absence of amino acids or glucose, but not in serum, suggesting that the lack of specific nutrients can be compensated, at least in part, by the ECM.

Furthermore, the ECM promotes cell proliferation under glutamine and amino acid starvation, but not serum or glucose. Taken together, these data suggest that the ECM can sustain cell growth/survival through different mechanisms depending on the specific starvation conditions.

We hypothesise that, under nutrient-deprived conditions, breast cancer cells use ECM internalisation and breakdown to support their proliferation/survival.

To investigate this, we are assessing the contribution of complex 3D matrices and ECM receptors to cancer cell growth and elucidating whether ECM trafficking is driven by nutrient starvation.

We will define how ECM internalisation impinges on cell metabolism and nutrient signalling and whether ECM-dependent
growth is promoted during carcinoma progression.
Publications
Research group

We advertise PhD opportunities (Funded or Self-Funded) on FindAPhD.com
Teaching activities

Undergraduate:

BMS243 module co-ordinator
BMS243/247 Stem cells, aging and cancer
BMS379 Cancer Biology
Level 3 Practical and Dissertation Modules