Professor Neil Hunter FRS
Krebs Chair in Biochemistry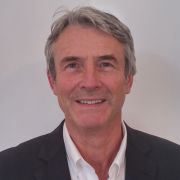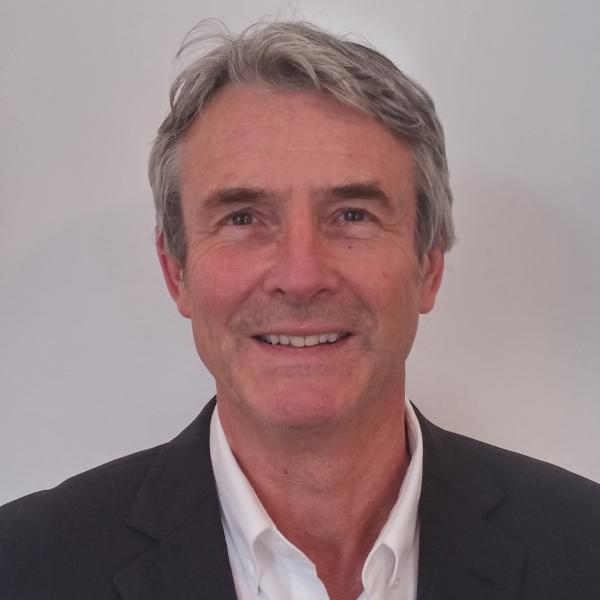 Profile

2008 - present: Krebs Chair in Biochemistry, School of Biosciences, University of Sheffield
1993 - 2008: Professor, MBB, University of Sheffield
1990 - 1993: Reader, MBB, University of Sheffield
1988 - 1990: Senior Lecturer, Dept of Mol. Biology and Biotechnology (MBB), University of Sheffield
1984 - 1988: Lecturer, Department of Pure and Applied Biology, Imperial College, London.
1983 - 1984: Postdoctoral Research Assistant, Department of Microbiology, Bristol University.
1981 - 1982: SERC Postdoctoral Fellow, Department of Biochemistry, Bristol University.
1979 - 1980: Research Assistant Professor, Dept. of Biochemistry, Rutgers University, N.J., USA.
1978 - 1979: Busch Postdoctoral Fellow, Dept of Microbiology, Rutgers University, N.J., U.S.A.
Research interests

Overview

Photosynthesis powers life on Earth; it supplies the oxygen we breathe, and it converts waste carbon dioxide into food and fuel. However, sunlight is a diffuse energy source so an extensive light-harvesting (LH) antenna, consisting of thousands of pigment molecules, is required to absorb this energy and funnel it to specialised chlorophyll protein complexes called reaction centres. Here, the absorbed energy initiates a series of electron transfer reactions that capture some of the solar energy, prior to its storage in a chemical form that powers cellular metabolism.

We exploit the relative simplicity of photosynthetic bacteria to study the biosynthesis of chlorophyll pigments, and we also investigate the assembly, structure membrane organisation and nanotechnology of photosynthetic pigment-protein complexes.

We use a variety of approaches - molecular genetics, protein engineering, atomic force microscopy as well as structural and spectroscopic methods - for our studies of the biogenesis, structure and function of photosynthetic membranes. In addition, we are fortunate to have collaborations with many scientists in the UK, Europe, USA and China.

Chlorophyll biosynthesis in bacteria and plants

Billions of tonnes of chlorophyll are made every year, on land and in the oceans, colouring the Earth and providing plants, algae and photosynthetic bacteria with the nanoscopic solar panels that absorb sunlight. Over decades of research we have identified and cloned the genes for the enzymes of chlorophyll biosynthesis, and we have overexpressed them in E. coli, so we can purify each enzyme and find out how it works. We have put the complete set of chlorophyll biosynthesis genes into E. coli, which turns the cells green, so now we know we can assemble all the chlorophyll biosynthesis enzymes in a foreign cell, and that they work together to make chlorophyll. This metabolic engineering not only addresses important biological problems such as the concept of the minimal amount of genetic information required for photosynthetic life but also lays the groundwork for engineering cell factories with light-powered metabolism.

Protein engineering, biochemical and structural studies of light-harvesting and reaction centre complexes

We developed a versatile system for the mutagenesis and expression of genetically altered photosynthetic complexes, which allows us to examine protein-protein and pigment-protein interactions, such as those that establish hydrogen-bonding networks that tune the light-absorbing and energy transferring properties of bacterial light-harvesting (LH) complexes.

We purify photosynthetic complexes from photosynthetic bacteria and plants, and with our collaborators we use cryo-electron microscopy to determine the structures of these complexes to find out how they work.

Assembly and organisation of photosynthetic membranes

Chlorophyll protein complexes are embedded in lamellar, tubular or spherical membranes, which increase the surface area for harvesting, trapping and storing solar energy. It is important to find out how photosynthetic complexes are organised in membranes, so we use atomic force microscopy to image the nanoscale spatial organisation of the photosynthetic apparatus in bacteria and plants.

Bionanotechnology of light harvesting complexes

Atomic-level structural models of whole membrane assemblies have been constructed by collaborators Klaus Schulten and Melih Sener at the Beckman Institute, Illinois, USA, using a combination of crystallographic, AFM and electron microscopy data allied to petascale computational modelling.

Such models, now at the 100 million atom scale, are starting to address the collective behaviour of whole membrane assemblies, to make predictions of the energy transfer and trapping behaviour of large-scale arrays, and to identify desirable design motifs for artificial photosynthetic systems.

New surface chemistries and nanopatterning methods are being developed in collaboration with Professor Graham Leggett (Sheffield) to facilitate the construction of innovative architectures for coupled energy transfer and trapping. Nanometre-scale patterns of photosynthetic complexes have been fabricated on self-assembled monolayers deposited on either gold or glass using several lithographic methods.

Such artificial light-harvesting arrays will advance our understanding of natural energy-converting systems, and could guide the design and production of proof-of-principle devices for biomimetic systems to capture, convert and store solar energy.
Publications
Research group
Professional activities and memberships

2020-26: European Research Council Synergy Award
2018: Biochemical Society Keilin Memorial Lecture
2015: Delivered the Joel Mandelstam Lecture, Department of Biochemistry, University of Oxford
2014: Delivered the Inspiring Wisdom Distinguished Lecture, Shanghai JiaoTong University.
2013 - 18: European Research Council Advanced Award
2013 - 16: Honorary Professor, Shanghai JiaoTong University.
2013: Delivered the 21st Masters Distinguished Lecture, Shanghai JiaoTong University
2012: Chinese Academy of Sciences: Visiting Professorship for Senior International Scientists
2012: Honorary Professor, Qinqdao Institute of Bioenergy and Bioprocess Technology
2009: Elected to the Fellowship of the Royal Society
2007: Delivered The Neuberger Lecture, Novartis Foundation, London
2003: Delivered The Drummond Lecture, Queen Mary College, London
1996: D.Sc, Bristol University
1986: Visiting EMBO Fellowship, Dept Biophysics, Leiden University, The Netherlands
1980 - 82: SRC Postdoctoral Fellowship, Department of Biochemistry, Bristol University
1978 - 80: Charles and Joanna Busch Postdoctoral Fellowship, Rutgers University, NJ, USA