Dr Rebecca Barnes
Senior Lecturer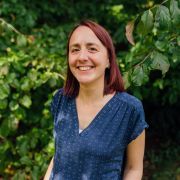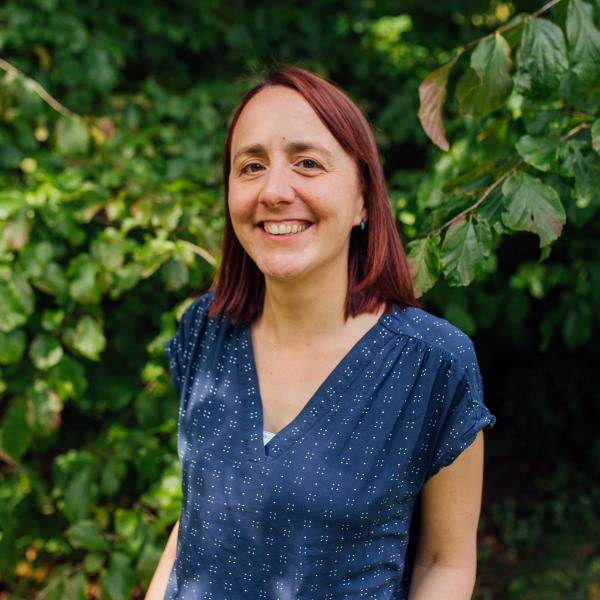 Profile

Career history

I completed a BSc (Hons) in Biochemistry and Genetics at the University of Nottingham. I then did my PhD in the lab of Richard McCulloch at the Wellcome Centre for Molecular Parasitology, University of Glasgow, where I studied DNA repair systems in the African trypanosome and their role in antigenic variation of the parasite.

Next I moved to the USA, joining Elisabetta Ullu's group at Yale University. There I continued my work on trypanosome molecular biology, examining the molecular mechanisms of RNA interference, as well as being heavily involved in teaching at Yale and in the wider community. I have been working as a teaching specialist in the School of Biosciences (formerly the Department of Molecular Biology and Biotechnology) since 2013.

2022 - present: Senior Lecturer, School of Biosciences, University of Sheffield
2013 - present: University Teacher, School of Biosciences, University of Sheffield
2012 - 2013: Associate Research Scientist and Postdoctoral Teaching Scholar, Department of Internal Medicine, Yale University
2012 - 2013: Teaching Affiliate, Gateway Community College, New Haven, CT, USA
2006 - 2012: Postdoctoral Research Associate, Department of Internal Medicine, Yale University
2002 - 2006: PhD, Wellcome Centre for Molecular Parasitology, University of Glasgow
Research interests

Although my research background before moving to Sheffield was in molecular genetics, I now have an interest in pedagogical research. I completed my MEd in Teaching and Learning in Higher Education (run by the School of Education) in 2019.

The first strand of my research concerns the student experience. My MEd dissertation used mainly quantitative methods to look at sense of belonging in our undergraduate students. I have presented the results from my dissertation at national conferences and published part of my data in collaboration with colleagues from Kingston University London. I am currently working on a project as part of my Student Voice role investigating undergraduate student engagement with the course. This involves a survey, as well as a student-led strand focussing on belonging and imposter syndrome.

Secondly, I am interested in evaluating different teaching methods. This includes published work on a game that I designed, and a current project looking at student perceptions of the Lt platform for delivering lab protocols.
 
Publications

Show: Featured publications All publications

Featured publications

This person does not have any publications available.

All publications

Journal articles

Chapters

RNA Metabolism in Trypanosomes In Bindereif A (Ed.), RNA Metabolism in Trypanosomes (pp. 167-185). Berlin/Heidelberg: Springer-Verlag Berlin Heidelberg.
Teaching interests

TEACHING

I teach topics around genome integrity and gene expression to students from across the School at Level 1 (MBB11003 Molecular and Cellular Biology; MBB11004 Genetics), Level 2 (BIS205 Genes Genomes and Chromosomes), and Level 3 (MBB313 Genome Stability and Genetic Change). I also lead some skills practicals for the Molecular Biology home unit students at the start of MBB11005 (Skills in Molecular Bioscience).

I designed, teach, and coordinate a module (still called MBB110 Maths for Molecular Bioscience but open to students from across the School) for students without A-level maths.

I supervise Level 3 students working on science communication research projects (BIS303), and literature reviews (BIS302).

LEADERSHIP

I am Head of Student Voice for the School, working with students to improve the teaching and learning environment across the School. Student voice comprises the following elements:
* Student-staff committee (SSC). SSC is run by a team of student officers, together with the student voice leads from the academic staff. Each home unit SSC meets twice a semester, where issues around teaching are discussed between students and academics.

Academic representatives. This scheme is administered by the Students' Union, empowering students to represent their peers and providing them with a variety of leadership opportunities.
Special projects. For 22/23, we have decided on "student engagement" as the theme for the year.
The National Student Survey.
Collaboration with student societies. We are working with the student societies to organise events bringing staff and students together socially and for academic support
Teaching activities

MBB110 Maths for Bioscience
MBB11003 Molecular and Cell Biology
MBB11004 Genetics
MBB11005 Skills in Molecular Biology
BIS205 Genes, Genomes and Chromosomes
BIS302 Literature Review
BIS 303 Reserach Project
MBB313 Genome Stability and Genetic Change
Professional activities and memberships

EXTERNAL ACTIVITIES

External examiner - Lancaster University
National organising committee - Horizons in STEM conference

AWARDS AND MEMBERSHIPS

University of Sheffield Senate Award for Excellence in Learning and Teaching - Early Career category (2018)
Senior Fellow of the Higher Education Academy (2016)
Member of the Royal Society of Biology (2014)