Dr Tom Webb
Senior Lecturer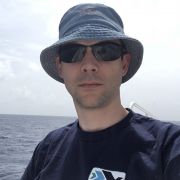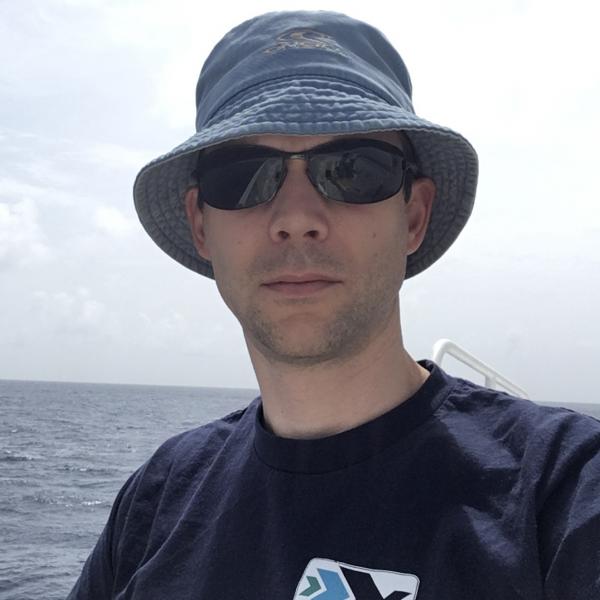 Profile

Senior Lecturer, School of Biosciences, University of Sheffield (2022 - present)
Lecturer, School of Biosciences, University of Sheffield (2017- 2022)
Royal Society University Research Fellow, Animal and Plant Sciences, University of Sheffield (2008 - 2017)
Leverhulme Early Career Research Fellow, Animal and Plant Sciences, University of Sheffield (2007 - 2008)
NERC Postdoctoral Research Associate, Animal and Plant Sciences, University of Sheffield (2006 - 2007)
UKPopNet Postdoctoral Research Associate, University of York (2004 - 2006)
NERC Postdoctoral Research Associate, University of Oxford (2003 - 2004)
Conservation International Postdoctoral Research Associate, Animal and Plant Sciences, University of Sheffield (2002 - 2003)
Research interests

My primary research interest is in the macroecology of marine ecosystems. Particularly, in how and why marine biodiversity is unevenly distributed in space and time. This interest has led me into the realm of biodiversity informatics - using large databases of different facets of marine diversity in order to synthesise the state of knowledge of the world's oceans. My research is currently focused on four major areas:

Global patterns and trends in marine biodiversity - interrogating, linking, and extracting trends from major biodiversity databases using novel statistical methods
Comparative analysis of marine and terrestrial ecosystems - to what extent does ecological theory generalise across realms?
Dynamics of UK marine systems - integrating data and models to understand the provision of ecosystem services from UK seas
The role of energy in driving patterns of deep sea biodiversity
Publications

Show: Featured publications All publications

Featured publications

Journal articles

All publications

Journal articles

Chapters

Book reviews

Conference proceedings papers

Software / Code

Posters

Datasets

Preprints
Research group

PhD students

Loreto Pino - Environmental Drivers of Spatio-Temporal Variability in Chilean Marine Benthic Macrofauna, funded by Advanced Human Capital Program of the National Commission for Scientific and Technological Research CONICYT - Chile.
Francesca Quell - ACCE (NERC DTP) funded with Cefas (CASE partner), The macroecology of marine biological invasions in a changing envrionment: a trait-based approach
Teaching activities

As Director of Postgraduate Teaching, I coordinate masters degrees within APS, and I am programme director of our MSc Biodiversity and Conservation and MSc Biological Sciences.

I teach on masters modules APS603 Global Conservation Issues and APS6623 Changing Global Ecosystems, and I coordinate our PGT skills module APS6617 Scientific Skills and Project Management.

I also teach an advanced R module on spatial data and mapping. My undergraduate teaching focuses on marine conservation, biodiversity, and global change.

I lecture on APS349 Conservation Issues and Management, APS313 Global Change, APS231 Ecosystems in a Changing Global Environment, APS271 Conservation Principles, and APS124 Ecosystems, Climate and Environmental Change.

I run the Level 3 Marine Ecology field course to Anglesey. In addition I supervise research projects and dissertations / literature reviews at Level 3, Level 4, MSc and MRes level.
Professional activities and memberships

Member, UN Pool of Experts for the Ocean
Editorial Board Member, Biology Letters
Associate Editor, Global Ecology and Biogeography

Key collaborations

My work on marine biodiversity and macroecology relies on the existence of large databases collected by many individuals, but key existing collaborations and interactions involve: