Professor Bugewa Apampa presents the first Biosciences #Inspire lecture
This Biosciences #Inspire lecture, "Delivering Diversity & Inclusivity in STEM Curricula: Becoming a Student–Ready Faculty" with Professor Bugewa Apampa, took place virtually on Blackboard Collaborate. University login required to listen again.
---
Description
This was a really eye-opening talk by Professor Apampa which tackled the systemic issues at every level from the national wealth inequality of the UK and government defunding of higher education right down to the level of individual student mentorship. I believe people at every level of the university including students would benefit from this talk.

Seminar attendee
We would love to hear from you with feedback on the event. If you have watched the recording please share your thoughts via this short survey.
---
The University of Sheffield's Biosciences departments were delighted to welcome Professor Bugewa Apampa, Professor of Access and Participation at Birmingham City University, as the inaugural speaker for the Biosciences #Inspire lecture series. 
The Biosciences #Inspire lectures aim to champion role models from underrepresented and minority groups in the Biosciences, and promote discussions about how to create a more inclusive working and learning environment.
In her role at Birmingham City University, Professor Apampa works with staff and students across faculties on projects designed to ensure that disadvantaged students, many of whom are Black and Minority Ethnic, realise the transformational power of Higher Education. She has a strong belief in the power of education to change lives for the better and is one of 40 Black (African/Caribbean, 2019) British female professors working in UK Universities.
Previously, Professor Apampa was Director of Teaching and Learning, Director of Pharmacy and Professor of Pharmacy Education in the School of Life Sciences at the University of Sussex. With a vision that the transformative power of education can be unleashed through a systematic and evidence-based design of teaching, learning and assessments, she led teams of academics and a range of stakeholders in the collaborative design and development of outcomes-focused, integrated core curriculum for Pharmacy, first at the University of Kent in 2013 and then at the University of Sussex between 2013 and 2019.
At the University of Sussex, she adopted a contemporary approach to curriculum design based on Pareto's principle of 'focusing on the vital few, and ignoring the trivial many', in an attempt to avoid fundamental problems that limit student engagement with meaningful learning. These include too much content and insufficient opportunities for the development of critical analytical skills, cultural competency and a joy for learning in students.
The resultant integrated curriculum enabled the creation of dynamic communities of learning in which staff and students worked together to attain deep, relevant and meaningful learning. Additionally a reduction in the breadth of content facilitated students' creativity since it provided space for their engagement with authentic metacognitive learning activities within diverse teams thus inspiring their passion for learning.
---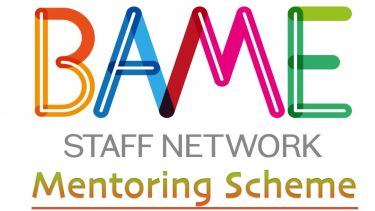 The BAME staff mentoring scheme aims to provide support and guidance around the career development of BAME staff members. It is a 6-month mentoring programme where a member of staff is matched with a more junior BAME staff member. The BAME Staff Mentoring Scheme is now open to applications from BAME staff members interested in becoming mentors and mentees.
Events at the University
Browse upcoming public lectures, exhibitions, family events, concerts, shows and festivals across the University.