Dr Tiffany Taylor's Biosciences #Inspire lecture on caregiving in academia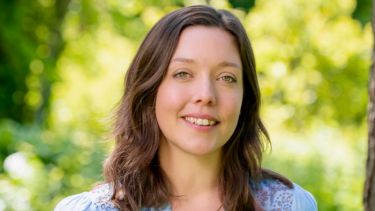 This Biosciences #Inspire lecture entitled, 'Identifying the causes and understanding the consequences of bias in evolution and academia' with Dr Tiffany Taylor took place virtually via Blackboard Collaborate. University login required to listen again.
---
Description
Tiffany gave a brilliant lecture and a really honest view of being a parent in academia that was fantastic and reassuring to hear.

Seminar attendee
---
We would love to hear from you with feedback on the event. If you have watched the recording please share your thoughts via this short survey.
---
The University of Sheffield's School of Biosciences were delighted to welcome Dr Tiffany Taylor, Senior Research Fellow in the Milner Centre for Evolution at the University of Bath (Department of Life Sciences), as the a recent speaker for the Biosciences #Inspire lecture series.
The Biosciences #Inspire lectures aim to champion scientists from underrepresented and minority groups in the Biosciences, and promote discussions about how to create a more inclusive working and learning environment.
This event focused on discussions around the issues faced by carers in academia. It consisted of a talk from Dr Tiffany Taylor and was followed by a discussion panel, exploring issues faced by carers in academia, with Dr Ellie Harrison and Dr Andrew Fenton from the School of Biosciences, and Anita Hargreaves and Jade Shaw from
the University of Sheffield HR policy team.
---
More about Dr Tiffany Taylor
Tiffany Taylor is a Senior Research Fellow in the Milner Centre for Evolution at the University of Bath (Department of Life Sciences). Her lab group uses experimental evolution with Pseudomonas fluorescens in combination with molecular techniques to understand how features of the genome constrain adaptive outcomes. Her group focuses on two study systems: firstly, resurrection of the flagellar via gene regulatory network rewiring, and secondly, the evolution, maintenance and regulation of bacterial defence systems.

Tiffany is also a mum of two and an advocate of science outreach for young audiences, having authored three books on genetics/evolution for primary aged children. Since becoming a parent, she has actively sought opportunities to champion and elevate parents in STEM. She supports parents in research roles within her department as a "research parental leave officer", by offering support and knowledge to parents before, during and after parental leave; she also aims to implement processes that mitigate the impact of leave on other research staff; and mediates conversations between research staff to effectively communicate expectations and best practices. Recently, she collaborated with six other female academic mothers, at various career stages, to contribute three articles to the Times Higher Education Campus magazine as part of a mini-series on the theme "Breaking Barriers for Women". In these articles, they present evidence for and practical solutions, to tackle common barriers women and mothers in science encounter. The first article discussed "how to build effective leave", which made six recommendations for ensuring motherhood is compatible with academia. The second outlined key changes to help remodel a fairer higher education system from the ground up, and the third discussed proactive ways to tackle the stigma and career deficits caused by women's health issues.
Events at the University
Browse upcoming public lectures, exhibitions, family events, concerts, shows and festivals across the University.