Plants and photosynthesis
We study how plants, algae and photosynthetic bacteria develop and how they respond to natural and man-made environmental change.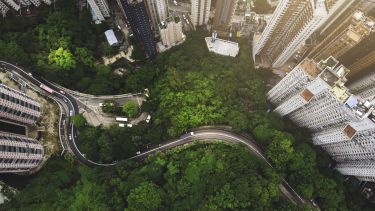 We devise new approaches to improve agriculture, secure environmental and resources, maintain biodiversity and utilise photosynthetic organisms for sustainable production of biofuels and other high-value products.
Our research on plants and photosynthesis contributes towards the global challenges of food and energy security. With the world population estimated to reach 9-10 billion by 2050 and global energy consumption predicted to rise from 14TW to +30 TW there is a global need to increase food production, reduce waste and increase sustainable energy supply while reducing CO2 emissions to mitigate climate change.
Our research, which aims to understand the molecular mechanisms behind plant development and photosynthesis, is essential to achieving these goals.
Particular focus is given to stomatal development and regulation to understand how plants respond to changes in their environment, as well as the structure and molecular mechanism of photosynthetic complexes from plants, algae and photosynthetic bacteria.
---
---
For further information and research opportunities, please see the staff page of individual researchers below:
Our research in Plants and Photosynthesis is supported by and feeds into the following University Research Institutes.
Flagship institutes
The University's four flagship institutes bring together our key strengths to tackle global issues, turning interdisciplinary and translational research into real-world solutions.