I hope that more Sheffield students can experience Seoul in the future

Alexandria Rowland
Year abroad: Seoul National University, South Korea
BSc Biomedical Science with a Year Abroad
Alexandria chose to spend a year studying abroad in South Korea. This year has helped Alexandria to get a grasp of how different countries have different philosophies in teaching and research.
What made you decide to study biomedical science at Sheffield?
I did an apprenticeship and decided that I wanted to expand my knowledge and I thought that Sheffield had the widest and most unique modules that I wanted to do. I also loved the city and the impression from the professors was that they were extremely passionate and friendly regarding my route into the Uni.
What have you enjoyed most about the course? 
The human anatomy was what sold me on coming to Sheffield but neuroscience and development surprised me in being the most interesting and engaging modules I had. Coming from an apprenticeship I naturally love the labs and I've felt that they teach you the core skills and to be able to use those skills in nuanced ways.
What made you decide to go to South Korea for your year abroad?
I decided to take a year abroad as I wanted to be sure that I managed to get as much knowledge before doing my final year. I chose Seoul National University (SNU) because they offered a variety of topics, and the campus is nestled in between a bunch of mountains so it's quiet and tranquil. I have a love of Korean film and television.
What have been your highlights so far?
The cherry blossom season is definitively the highlight, seeing the cherry trees over rivers and being only a short travel to mountains with temples. The natural, peaceful beauty a stone throws away from the hustle and bustle of the city is by far the highlight.
What topics have you studied whilst abroad?
I've taken a variety of biology-related subjects from bioinformatics, parasitology, cancer pharmacology, and developmental cognitive science, I also did Buddhist philosophy. 
What sort of things do you do outside of your studies?
Public transport is extremely cheap in Seoul so I managed to see as many museums as possible. There are also two amusement parks in the city and they were a blast. SNU has a scheme to help students on students abroad settle in and they organised a day where we dressed up in traditional Korean dress which gave us free admission to the royal palace. Another activity we did was pottery and hangul calligraphy.
How do you think this experience will help you in the future?
My year abroad really helped me get a grasp of how different countries have different philosophies in teaching and research. I feel that I'm a lot more prepared for my final year because of this. I am also grateful that I was the first student in going to SNU and I hope that more students can experience Seoul.
What would you say to a prospective student considering studying biomedical science at Sheffield?
The course has a wide and challenging range of topics, and the facilities and professors are vast and welcoming. The focus on developing critical skills in tandem with practical skills has made me able to fully understand and explain topics learned and I feel that they are invaluable in my future career.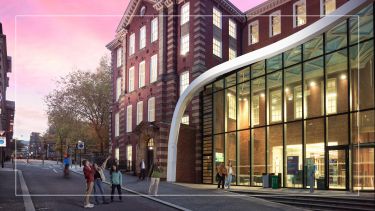 Visit us
Discover what sets Sheffield apart at our undergraduate open days on the Saturday 21 October or Saturday 18 November.