I worked in marketing for a haematology product during my placement year

Jordan Tamana
Placement organisation: Takeda
BSc Biology with Placement Year
Jordan spent his placement year outside the lab at pharmaceutical company, Takeda, working as a Brand Team Assistant in Oncology. Jordan found the placement really useful in shaping his understanding of working life and what things that do and don't excite him.
What made you decide to study biology at Sheffield?
I studied Biology because of the diversity in which the course holds, there's lots of scope that can fuel your curiosity from plants/animals/evolution/biomed and with the option to choose unrestricted modules. This is great because you can even pick up learning a new language like I did. I took a beginner's Spanish module which helped break up my modules from being very science-heavy to having the opportunity for personal development. 
What are you enjoying the most about the course?
I enjoy the mix the course has to offer with lab sessions and group projects, this is great as it helps apply the knowledge learnt in lectures and seminars. The course is very diverse with the types of modules offered so throughout your time at Sheffield you can start to shape the type of modules you want to learn and proceed with into your final year.
What skills have you developed during your course?
The main skill I have developed is the ability to manage multiple tasks at once. At the beginning of the course, the amount of content required to consume can be overwhelming, however, this has allowed me to better manage my time and find a way of working that will allow me to effectively balance workload.
Where are you on placement and what is your role?
I am currently on placement at a pharmaceutical company called Takeda in central London, My role title is a Brand Team Assistant in Oncology.
This means I work within the commercial department, specifically Marketing on a haematology product/brand and support the sales department with content for them to take to healthcare professionals to sell. I also work across the medical department on non-branding products and focused more on the therapy area. This role is very interesting as there is a lot of learning around the cancer space and specifically Myeloma for the blood cancer product I'm working on.  
What skills have you learnt from your placement?
The main skills I have learned are organisation and cross-functional working. Firstly organisation is key when working with multiple people within the organisation so small things like having all documents and files updated within the system allowed work to be streamlined and made it much easier for everyone else including myself. Working cross-functionally with different departments and business units is important because you will need to shape your communication specific to them. For example, discussing a topic with a medical director will be much more in-depth and detailed compared to a sales rep. Therefore it is important to present items in the best way for all to understand.
What have you enjoy most about the placement year?
I enjoyed the opportunity to travel, with the company beginning to move back to face to face, there are lots of opportunities to travel to conferences and potentially abroad which is an amazing experience. These events are great to understand the business better and great for networking to develop personally.
This placement has definitely shaped my career prospects as now I am more sure about what field I want to go into whereas pre-placement I was unsure if pharmaceuticals were something I wanted to do once I graduated. Therefore, I would recommend anyone to explore the option to do a placement as it shaped my understanding of working life and what things do and don't excite me.
What would you say to a prospective student considering studying biology at Sheffield?
I would recommend reading up on the course modules and structure as this biology course has minimal content surrounding human biology which is an interest to me. Therefore, I took some unrestricted modules from biomedical science that was of interest to me. So do read up on what content may interest you as different biological science courses may be more suited to your interests.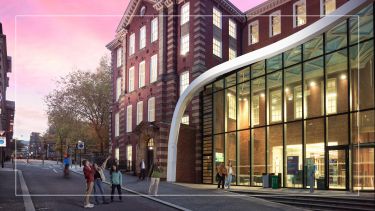 Visit us
Discover what sets Sheffield apart at our undergraduate open days on the Saturday 21 October or Saturday 18 November.