The University of Sheffield is great for international students

Karl Ng
My first year at Sheffield
MBiomedSci Biomedical Science with a Year In Industry
Karl is in his first year studying with us and has already gained a range of practical lab skills, as well as valuable transferrable skills.
What made you want to study your course?
My main selection on UCAS was for medicine but unfortunately, after the interview process was completed, I did not get a confirmed offer for medicine. However, I did get an offer for biomedical science with the University of Sheffield, and knowing that biomed is also one of my big interests, I decided to take it up as I do find the biosciences field to be very interesting.
What made you decide to study at the University of Sheffield?
The University of Sheffield is one of the highly-rated universities by students and knowing that it has a fantastic Students' Union as well as being a part of Russell Group, I couldn't think of a better choice. Its location also makes it an ideal place for many international students.
What have you enjoyed most about your course so far?
I've enjoyed the exposure to various practical/lab skills that I have picked up in the past weeks, working with automatic pipettes, microscopes, centrifuges, etc. The lectures are also very informative and the information that I've been learning is certainly quite fascinating to me.
What skills have you developed during your course?
Not only have I developed and picked up many science-related practical/lab skills such as the use of equipment and methods, but I've improved upon my note-taking and time management skills from the time that I've been attending the course.
What would you say to a student thinking about studying your course at Sheffield?
It's an excellent choice of course to study with modules that are suitable for anyone interested in the biosciences field and with many career options up ahead. The course moves at an adequate pace and allows you to pick up a lot of knowledge right from the beginning, whether it is general life skills or course-specific skills.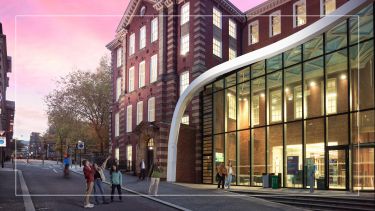 Visit us
Discover what sets Sheffield apart at our undergraduate open days on the Saturday 21 October or Saturday 18 November.