My MBiolSci year gave me the skills to secure my graduate job

Tom Scott
Now: Research Assistant, BirdLife International
MBiolSci Biology
During his MBiolSci research project, Tom had the opportunity to work with BirdLife International, a global conservation charity protecting birds. Thanks to the skills and knowledge he gained, Tom secured a graduate job with the organisation after he finished his degree.
What made you want to study your course?
My strong interest in conservation drew me to wanting to study biology. Having explored many different universities, the biology course at Sheffield offered the widest range of content whilst offering a potential for a clear focus on conservation and marco/landscape biology. No only this but the university's biosciences department (formally Animal and Plant Sciences), contains lecturers who are not only experts in many aspects of conservation and ecology, but from visiting on open days, seemed passionate about sharing their expertise and enthusiasm with their students. 
What did you enjoy most about the course?
I enjoyed the real range of content on offer throughout biology courses at Sheffield, ranging from evolutionary and molecular genetics to rainforest conservation, to data analysis and modelling. The opportunities to both expand and deepen your understand of one or many fields within biology make this course so accommodating, particularly through the MBiolSci final year. This gives you the opportunity to work 1-to-1 with a single academic (who is an expert in their field) for a year, joining their research group and completing a research project. The variety of projects on offer at the start of the year and the flexibility within these means that you can really spend a year doing work in an area of your choice, often producing research and work never completed before. 
What skills have you developed during the course?
I tended to focus my time towards data analysis and computer-based modules and projects, something prior to starting at Sheffield I had never really done or had any interest in! My masters project enabled me to gain even more skills in these areas using mapping and analysis software to look at conservation issues on a global scale. I have also furthered my understanding across many biological fields. 
Where are you doing now?
I am now working as a Research Assistant for BirdLife International based in Cambridge. All my work focuses on two datasets that we manage for areas around the globe which have high conservation value: Important Bird Areas and Key Biodiversity Areas. Part of my role is to ensure that the information that we have for these sites (of which there are >10,000) is accurate and up to date. This involves me communicating and meeting with partners from all around the world and discussing conservation areas and actions within their countries. I also have a role in maintaining communications with our partners globally to ensure that any work they are doing for their sites is well documented and accurate. 
How have my studies at Sheffield helped me to secure this role?
Getting this role was entirely down to my MBiolSci final year. I completed my masters project with Dr Karl Evans, looking at the impacts of future urbanisation on natural habitats around the world. To do this I reached out to BirdLife and worked closely with them and the Key Biodiversity Areas. Having worked with BirdLife and used their data for my project meant that I was really well suited to this role which they advertised towards the end of my degree. The MBiolSci can also be a very independent year in terms of your working (although there is plenty of support on hand if you do need it), this allowed me to experience a long period of independent working which I think really let me a develop a hard-working mentality.  
What would you say to a student thinking about studying your course at Sheffield?
I think coming to Sheffield with a very open mind in regards to the direction of your degree is really important, be prepared to find new interests and areas of Biology that you have never really explored before. Don't rule out modules/talks because they were not something you were interested in at school or college, you will find that many areas can be so much more interesting and exciting than the tip of the iceberg that we are shown at A-level.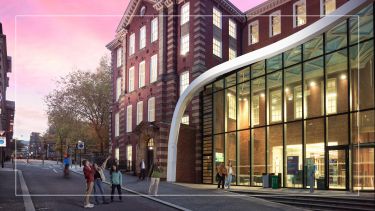 Visit us
Discover what sets Sheffield apart at our undergraduate open days on the Saturday 21 October or Saturday 18 November.