Plant Sciences emphasises the central role of plants in understanding how the natural world works, sustainably feeding the planet and mitigating climate change.
Teaching and learning changes for 2020-21
Due to the coronavirus pandemic we have made some changes to teaching and learning for some courses in the 2020-21 academic year.
Find out about teaching and learning changes
These pages will be updated regularly, so please check back for the latest information about your course.
The content of our courses is reviewed annually to make sure it is up-to-date and relevant. Individual modules are occasionally updated or withdrawn. This is in response to discoveries through our world-leading research, funding changes, professional accreditation requirements, student or employer feedback, outcomes of reviews, and variations in staff or student numbers. In the event of any change we'll consult and inform students in good time and take reasonable steps to minimise disruption. 
---
Our courses are designed for students who have a passion for agronomy. Sheffield is home to the Institute for Sustainable Food which brings together our expertise in this area in order to find dynamic solutions to the challenges of food security and sustainability. It's research like this that you'll be able to get involved in throughout your studies. You might even choose to add an extra year of research experience with our integrated masters programme, or gain valuable work experience with a placement year. 
Top 10 in the UK for Biological Sciences
The Times and Sunday Times Good University Guide 2020
---
As a Plant Sciences student you'll learn in lots of different ways, from lectures and small group tutorials where our world-leading academics will share their latest research findings with you, to learning by doing during practical lab sessions, field trips and research projects.
Explore the course structure and content
Find out more about our teaching
---
Project work is built into our degrees from the beginning, from field courses, to research projects based around first and second year modules on genetics, computer modelling, behaviour, species interactions, conservation and climate change.
In your third year, you'll get the opportunity to complete a major research project and dissertation in an area of plant sciences that interests you. Conducted under the supervision of one of our world experts, you'll work in a small group to define questions, develop experimental protocols, conduct the research, analyse the data and ultimately produce a written report in the form of a scientific publication. Example research projects include:
Brassinosteroids regulate EXPAs underpinning effectual root growth in Arabidopsis thaliana;
Epibrassinolide and Auxin synergistically promote root growth in Arabidopsis;
Clay soil effects on plant productivity: a study on phytase availability.
Our integrated masters course allows you to complete a further in-depth research project whilst embedded in one of our specialist research groups.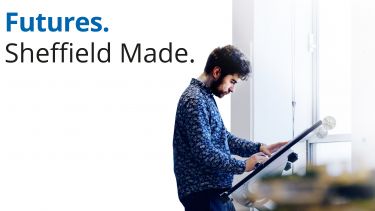 Undergraduate online open days
We're number one in the north for graduate employment. Find out why at our next online open day.