Chinese Day Cultural Festival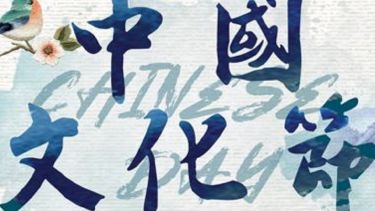 On the 12 of November, with the strong support of the Chinese Consulate-General in Manchester, the "Chinese Day" Chinese Culture Festival, sponsored by the Sheffield Chinese Students and Scholars Association and co-organised by the Confucius Institute at the University of Sheffield, was held at the University of Sheffield Students Union.
As a co-organiser of the event, the Sheffield Confucius Institute (SCI) actively participated in the organisation and coordination of the entire event, as well as organising a team of teachers to provide technical support for the event.
The SCI formed a Chinese Culture Exhibition Team made up of four teachers; public teachers Duan Zhipeng, Li Jia, Liang Yanan and local teacher Tao Ting to showcase various aspects of traditional Chinese culture. In addition, more than two hundred people participated in this exciting offline event.
This "Chinese Day" event focused on Chinese traditional language, culture and customs as its central theme. The event area was divided into various exhibition areas and provided British students with an opportunity to learn, understand and experience Chinese culture.
As well as this, Chinese students living in Sheffield bought a strong "hometown flavour" to the event. The event consisted of five functional areas: Yangguan, Songshi Qianzhuang, Yuanji Shangshi, Qishan Yaji and Siyi Xingtan. The different areas attracted many participants to buy "tokens" to enter the venue to experience the activities on offer.
The exhibition area, where the four teachers from the SCI were located, was full of unique Chinese traditional charm, featuring calligraphy, traditional Chinese painting, paper-cutting, and exquisite traditional style crafts.
Calligraphy and Chinese painting are not accomplished overnight and they require a tremendous amount of patience. After wonderful demonstrations and exquisite works displayed by the teachers, there was a constant flow of people around the experience area.
There were many types of paper-cutting, the most popular of which is the red "chun", which means Spring in Chinese. Because of its three-dimensional structure, it was of particular interest to British students joining the event, with students commenting that it is very similar to the traditional "Christmas tree".
Additionally, some Chinese students said because Spring Festival is coming up soon, the red "spring" can also be hung at that time, which is very meaningful in Chinese culture.
The event, which lasted over 4 hours, came to a reluctant end later on. While showcasing traditional Chinese culture, the "Chinese Day" Chinese Culture Festival also promoted the exchanges and interactions between Chinese and English culture, which enabled British students to have a better experience and understanding of traditional Chinese culture.
The event was also an extremely important experience for the Chinese students who joined and were able to appreciate how to love their own culture even more.
---
Thank you our teachers for their hard work in this event and to the CSSA for their continued support.
Events at the University
Browse upcoming public lectures, exhibitions, family events, concerts, shows and festivals across the University.