BA International Business Management with Study Abroad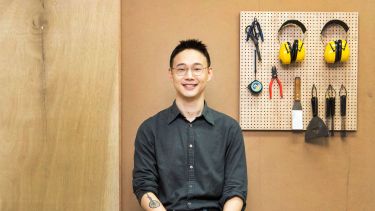 Member of The Dean's List, class of 2019
Jaesik has successfully taken on many opportunities to massively increase his professional and work experience, clearly showing his entrepreneurial desire to succeed and to gain a diverse range of employability skills. 
A global outlook
As an International Business Management student, Jaesik chose to study abroad in Vienna, Austria, where he developed his cultural awareness and took an intensive German language course and a Korean-German Tandem Learning Program alongside his studies to improve his German language skills. While in Vienna, he volunteered for not-for-profit organisation AIESEC Wien, promoting global volunteering opportunities to the students at Vienna University of Economics and Business. 
After his year abroad, Jaesik secured a digital marketing role delivering social media to the South Korean market, for the Austria National Tourism Board. He applied the knowledge he gained from his course to successfully deploy a digital content strategy and launch their Instagram channel. 
In Sheffield, Jaesik became an International Office Ambassador for the University, liaising with prospective students in South Korea to support them with questions they might have before arriving in the UK. 
Giving back to the community
At the language festival in Sheffield, Jaesik volunteered as a Korean Teacher and this led to his involvement with the Korea Society. Jaesik was elected the Welfare and Inclusions Officer on the Korea Society Committee, during which he created a Facebook page to widen the Society's audience and make it more accessible. 
As part of the Raising and Giving Society, Jaesik took part in the Spiderwalk, a 12.5 mile trek in the Peak District to fundraise for local charities. He also engaged with Goodgym, helping elderly people in the community by supporting weekly group runs on Mondays. 
Industry experience
After completing his year abroad, Jaesik undertook a year in industry at start up waste management company Ecube Labs, where he gained direct experience of the challenges of the manufacturing process and supply chain logistics. He created a new identification code structure to track production stages, which led to communications between the marketing and production teams being greatly improved. As a result, Jaesik was nominated for and selected as a Finalist in the 'Best Student Contribution to an SME' category at The National Undergraduate Employability Awards 2015.
Throughout his studies, Jaesik took the initiative to generate his own work experience. In collaboration with his sister he ran a retail store in South Korea from abroad, called Alm Alm Seoul, selling independent branded goods and hosting cultural events. As Alm Alm Seoul became profitable, he started an Airbnb listing where he hosted 86 travellers and became a 'Super Host' due to his high satisfaction ratings. 
After graduation
On completion of his studies, Jaesik founded a start up business Lowlit Collective based at home in Seoul, South Korea, repurposing products to give them a new lease of life and to help create a community-based culture of recycling.