The main purpose of the School's ethics review procedures is to ensure that research is conducted ethically and with the minimum possible risk to all those involved or affected by it.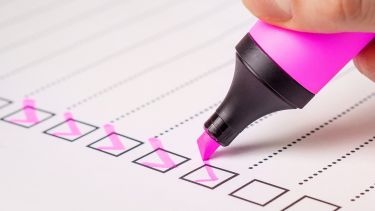 Off
Our procedures and forms comply with the University of Sheffield's ethics policy for research involving human participants and personal data. At the heart of our research is the key principle of respect for participants' welfare and rights.
The School expects all research to abide by University ethics guidelines. Ethics approval must be gained before research may commence.
Procedures for staff and postgraduate researcher students 
The University's ethics policy requires that all research (funded or unfunded) which involves human participants or personal data should undergo ethical review.
Ethical review is carried out by SUMS ethics reviewers, and all applications are processed via an online system.
You must not begin any research until you have written confirmation from the School that your application has been approved.
Please ensure that you allow plenty of time for your application to go through the ethical review process, noting that if any amendments are required, it is likely the process will take longer than the 13 working days allocated for the initial review.
For further guidance on submitting an application, please see the staff handbook and the PGR handbook.
Procedures for students on taught postgraduate courses
Before beginning any research which involves human participants or data collection you must complete an ethics application via the University's online ethics application system. This includes research carried out as part of a dissertation project.
You and your supervisor will work on your submission together and when you are both satisfied that the ethical and academic requirements are met, your supervisor can approve your application. Your supervisor will make recommendations through the online system and send these back to you as required.
Once your supervisor has approved your application you will be automatically sent a formal letter confirming this and can start your data collection.
You must not begin any research until you have written confirmation from the School that your ethics application has been approved.
For guidance, contact mgt.dissertations@sheffield.ac.uk
Students will receive more detailed guidance on the ethics process in the lead up to their dissertation project.
Contact
If you have any further questions, get in touch using the following email address: mgt.researchethics@sheffield.ac.uk.
Flagship institutes
The University's four flagship institutes bring together our key strengths to tackle global issues, turning interdisciplinary and translational research into real-world solutions.