MSc Information Systems Management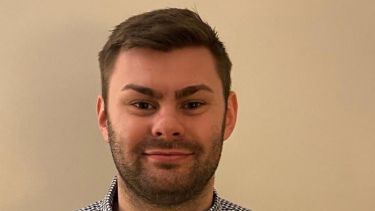 Member of The Dean's List, class of 2021
Luke has been proactive in developing his employability, whilst also contributing to his community. 
Building experience, from the ground up
As a Casual Labourer with a block-paving business two days per week alongside his studies, Luke gained practical insight into the trades industry and he used his real-world experiences to form the basis of his dissertation topic.
Resourceful and ambitious
To make himself more employable in his desired career path as a Business Analyst, Luke took the initiative to teach himself computer programming and intermediate level Python programming using LinkedIn Learning modules. He extended his new-found knowledge by attending University-led IT webinars and he also undertook a Public Speaking Masterclass to improve his presentation skills.
After accepting a competitive place on the Gripple Ltd graduate scheme, Luke undertook summertime casual work at the Gripple factory to gain an operational perspective in preparation for his new role.
Supporting good causes
He supported his student community as a Student Academic Representative,  and he contributed to an online fundraising event called Adored Charity Stream by performing with his Band 'Double Denim' to support struggling families during the pandemic.
During his recent employment at Gripple, Luke has been heavily engaged in charitable events, working with a colleague to meet a £10,000 fundraising target by participating in a Sports Day, Movember challenge, the Yorkshire Three Peaks Challenge and more.
Next for Luke
Luke continues to develop his professional skills in his new role, expanding his web design and computer programming knowledge whilst working full time at Gripple Ltd.
A world top-100 university
We're a world top-100 university renowned for the excellence, impact and distinctiveness of our research-led learning and teaching.