I joined a sports team and ended up with a six-figure business venture
Harry Blackwell, a 2021 BA Business Management with Employment Experience graduate, shares how his involvement in a sports team led to him running his own business.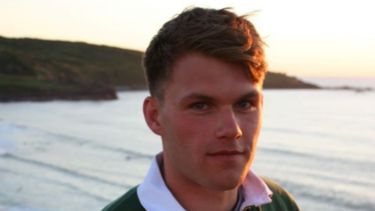 Off
I always thought that to be able to start a business you had to come up with an idea that no one else had ever thought of before. That's definitely not the case. You just need to be the best at what you do in your chosen market.
As a student in Sheffield, I was a member of the rugby club. This was where I met some of my closest friends and was trusted in leadership roles including first team rugby captain, which helped me develop greatly as a person. We had a Facebook alumni page and one of the old players posted a picture of an old cotton shirt they used to play in. I liked the look of it and wanted to get my hands on one!
I did a Google search and managed to find a UK based supplier who would make them for me at a reasonable price. So I placed an order for 75 jerseys. At this stage, it wasn't necessarily a business venture but I was lucky enough to have friends at other universities who also placed orders and that was the start of Jim's Jerseys.
Jim's Jerseys is a start-up clothing brand selling custom rugby jerseys to teams, clubs and societies. I started the business in my final year at Sheffield University Management School after spotting a gap in the market for custom rugby jerseys in the UK. The New Venture Creation module and the guidance from the university definitely helped me to write up a proper business plan. Since then, I have scaled the business to be one of the biggest suppliers of custom jerseys in the UK. Jim's Jerseys exists to bring traditional rugby jerseys into the modern era.
When I first started the business, it was a side project and I don't think it was on my radar that it could become a full time job. I soon realised that there was a strong market for the product and started to invest a lot more time into the business. The business started to gain more traction and we recently took our biggest order for 300 shirts which tipped our revenue into the six figure mark. It's a significant milestone for any small business but we have plans to achieve much more in the future.
My advice is just to go for it! Nothing ventured, nothing gained. Even if it doesn't work out, I guarantee you will learn something along the way, whether that be about yourself or in business.
Written by Harry Blackwell in November 2022.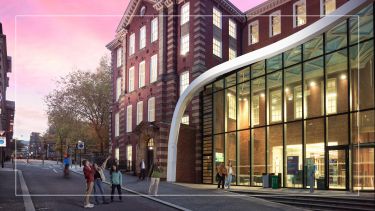 Visit us
Discover what sets Sheffield apart at our undergraduate open days on the Saturday 21 October or Saturday 18 November.