My Placement Year Journey: Human Resources Intern at GE Aviation
Madeline Hollis, a final year Business Management with Employment Experience student, tells us about her placement experience.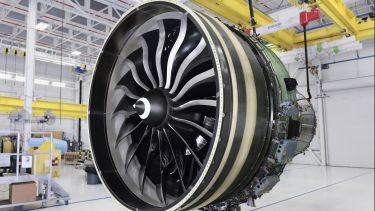 Off
About me and my role
Anyone applying for placements knows that it can be a very stressful time!
I hope by talking about my placement as an HR intern at GE Aviation, I can help you to realise that the stress is worth it. I applied for over 20 placement opportunities before securing the role I got which shows how much effort you need to put into it. You can browse all placements on RateMyPlacement and Career Connect.
I had a lot of responsibility from the off during my year in industry which enabled me to gain very valuable hands-on experience. I did everything HR related from looking after new starters to assisting in disciplinaries and grievances. I also gained a lot of confidence in my presenting skills as presenting to senior HR and other staff members was a large part of my role, which I learnt to thoroughly enjoy.
After studying at university for two years prior to my placement year, I was able to take my team building and communication skills from university as well as the theory I had learnt, and apply it to a real life workplace. I studied many modules surrounding HR and management which allowed me to go into my new role possessing core leadership knowledge which allowed me to be comfortable when working with many kinds of people.
Working in a huge, global company like GE Aerospace has allowed me to make connections and build my LinkedIn network from many areas of the business, as well as from many sites. This not only allowed me to learn about different areas of the business, whilst specialising in HR, but it also gives me a great network for when I begin to apply for graduate roles.
I saw real world application to my studies which has now given me a new perspective as I have returned to my studies for my final year of my Business Management course. I feel more confident to tackle theories as I can see where they would fit in a fast paced work environment.
About GE Aviation
GE Aviation are a huge global company who supply aircraft engines. At the Cheltenham site, we focus on jet engines, components and integrated power systems for commercial and military aircraft.
A large part of the business is the avionics division where we make the display, navigation and communication systems. These electric devices go to customers such as Boeing, Airbus, Gulf Stream and BAE Systems.
Conclusion
Completing a placement year was one of the best decisions I made during university as it has helped me to grow so much, not only professionally but personally to. I would recommend placements highly to anyone!
Written by Madeline Hollis in November 2022.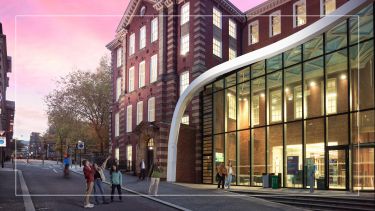 Visit us
Discover what sets Sheffield apart at our undergraduate open days on the Saturday 21 October or Saturday 18 November.