Sheffield University Management School achieves AACSB re-accreditation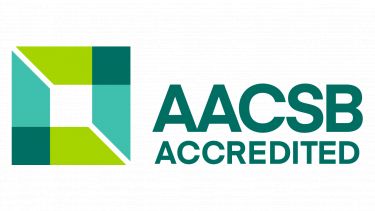 AACSB International (AACSB) announces today that The University of Sheffield has extended their accreditation in business for its Sheffield University Management School.

For more than a century, AACSB accreditation has been synonymous with the highest standards in business education. Today, a total of 950 institutions across 59 countries and territories have earned AACSB accreditation in business. Furthermore, 193 institutions maintain supplemental AACSB accreditation for their accounting programs. 

"AACSB congratulates The University of Sheffield on their achievement," said Stephanie M. Bryant, executive vice president and chief accreditation officer of AACSB. "Every AACSB-accredited school has demonstrated a focus on excellence in all areas, including teaching, research, curricula development, and student learning. The intense peer-review process exemplifies their commitment to quality business education."

Achieving accreditation is a process of rigorous internal focus, engagement with an AACSB-assigned mentor, and peer-reviewed evaluation. During this multiyear path, schools focus on developing and implementing a plan to align with AACSB's accreditation standards. These standards require excellence in areas relating to strategic management and innovation; student, faculty, and staff as active participants; learning and teaching; and academic and professional engagement.
Professor Rachael Finn, Dean of Sheffield University Management School, said "We are delighted and proud to have received AACSB re-accreditation for a further 5 years. This achievement is testament to the collective commitment of our colleagues, students and external partners to excellence in management research and education and to our mission to positively impact working lives, organisations and societies worldwide".
A world-class university – a unique student experience
Sheffield is a research university with a global reputation for excellence. We're a member of the Russell Group: one of the 24 leading UK universities for research and teaching.