Sheffield University Management School hosts 12th International Social Innovation Research Conference (ISIRC 2020)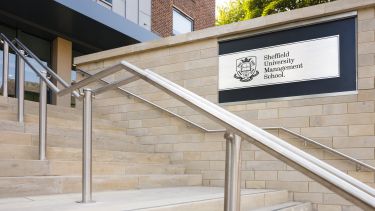 The conference is being held virtually with over 200 attendees
This year's theme is 'Social innovation and enterprise for more prosperous, fair and sustainable societies"
The conference runs over three days from 1-3 September 2020
Sheffield University Management School and the Centre for Regional Economic and Enterprise Development (CREED) are delighted to host the 12th International Social Innovation Research Conference (ISIRC 2020). ISIRC is the world's leading interdisciplinary social innovation research conference and brings together scholars from across the globe to discuss social innovation from varied perspectives.
The conference features a packed itinerary with streams such as 'Active Ageing' and 'Digital and Technological Social Innovation' which speak to this year's theme: Social innovation and enterprise for more prosperous, fair and sustainable societies. Leading experts including Professors Jonatan Pinkse, Fergus Lyon, Anne-Claire Pache, Bob Doherty, Dorothea Kleine, and Rita Afonso are set to deliver keynote speeches over the three-day event.
Dr David Littlewood, ISIRC 2020 Chair, said "ISIRC is a great chance for international social innovation scholars to come together and discuss cutting-edge research. Moreover, this year's conference has offered up some unexpected opportunities. By being held remotely, ISIRC 2020 has the potential to be more inclusive and environmentally sustainable than before."
ISIRC 2020 runs from 1-3 September 2020. More information is available on the ISIRC 2020 website and you can follow the conference on Twitter using the #ISIRC2020 or by following @isirc2020.