Sheffield University Management School sponsors a Made in Sheffield award for a third year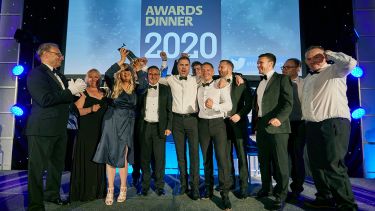 The Made in Sheffield Awards celebrates excellence in manufacturing from businesses within S postcodes. The awards provide an opportunity for manufacturers to network and gain insight from other businesses in the region. It is a fantastic occasion to showcase what our region has to offer.
For a third year, Sheffield University Management School supports the Made in Sheffield Awards. This year, the school has chosen to sponsor the Sustainable / Ethical Manufacturer Award as it fits with our mission of having a positive impact on societies across the world, driving sustainable practices through innovative research and transformative education. The judges will be looking for the company that has made the greatest commitment to reducing the negative impact of manufacturing on the environment.
Other categories that are featured in the Made in Sheffield Awards include: Manufacturing Innovation Award; Export Award; Apprentice of the Year; Food and Drink Award; Manufacturer of the Year (under £25 million); and the Made in Sheffield Award.
Made in Sheffield and Insider invite suitable businesses to nominate themselves online. The final deadline for nominations is 4 February 2022.
Find out more about the award categories and how businesses can nominate themselves.
The Award Dinner, where the winners will be announced, will be held on 28 April 2022 at Cutler's Hall. Companies can book tickets for the dinner online.
Events at the University
Browse upcoming public lectures, exhibitions, family events, concerts, shows and festivals across the University.