Dr Diane Burns
BSc, MSc, PGCE, PhD
Senior Lecturer in Organisation Studies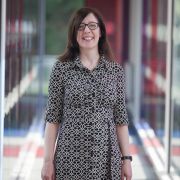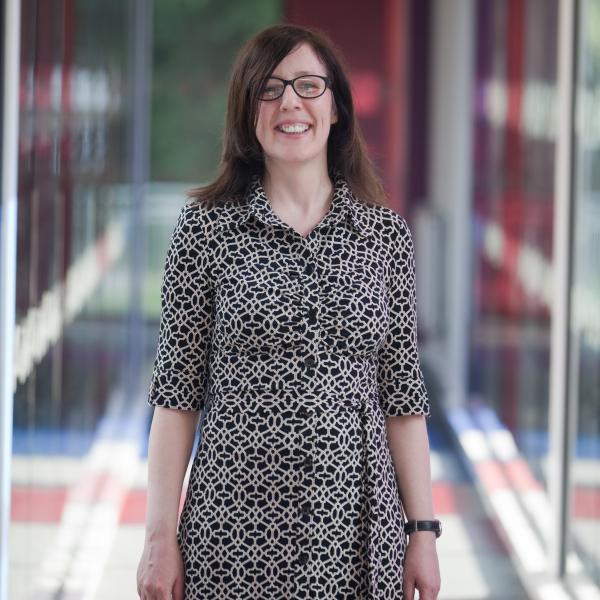 d.burns@sheffield.ac.uk
+44 114 222 3216
Room B029, Sheffield University Management School
Full contact details
Dr Diane Burns
Management School
Room B029
Sheffield University Management School
Conduit Road
Sheffield
S10 1FL

Profile

Dr Diane Burns joined the Management School in 2012 as Lecturer in Organization Studies. Before joining the Management School she was a Research Fellow in the School of Allied Health Professions at the University of East Anglia.

Diane holds a PhD from the Discourse Unit Manchester Metropolitan University (now at the University of Manchester), UK.

She also holds a MSc in Occupational Psychology from Birkbeck College, University of London and a 1st Class Honours Degree in Psychology from Manchester Metropolitan University.

Diane's primary research is the area of health and social care organization using ethnographic, participatory and action research methodologies.

She is a member of the Institute of Work Psychology and the Work, Employment Relations Research Centre (WOERRC) located within the Management School and was an International Visiting Scholar to the School of Management and Labor Relations at Rutgers University in 2015.
Research interests

Diane's research interests are focused on the instability/stability of the social care system in the UK. Her work seeks to address this issue through three interconnecting themes:

Workforce and care quality
Institutional abuse and mistreatment
Social innovation and homecare

Previously funded through two grants from the Department of Health and Comic Relief (2009-2013), Diane and colleagues have examined the organizational dynamics and features of 'good' and 'poor' care quality, including abuse and mistreatment in residential care homes.

Since 2016 her focus has expanded to include the financialisation of residential care home chains and the need for social innovation in the provision of homecare. Diane has co-wrote 2 CRESC public interest reports.

The Doing Care Differently project, led by Diane, to pilot different ways of doing homecare has recently won a Wellcome Trust Seed Award 2017-18.

​Diane is a member of the Leadership Group of the large ESRC-sponsored multi-disciplinary, multi-site programme 'Sustainable Care – connecting people and systems' (SC)​ 2017-2021​​, based in the Centre for International Research on Care, Labour & Equalities [CIRCLE], Faculty of Social Science.

The programme brings together a team of 19 academics from seven universities, linked to an extended network of international academic partners in 15 other countries.​ ​Diane is leading the work-package, 'Delivering care at home: emerging models and their implications for sustainable wellbeing'.
Publications

Books

Journal articles

Chapters

Conference proceedings papers

Reports

Presentations

Other
Research group
Teaching interests

Diane has a Postgraduate Certificate in Learning & Teaching in Higher Education and is a Fellow of the Higher Education Academy.

Her learning and teaching practice is underpinned by constructivist and active learning approaches which she uses to inform course design, delivery and evaluation.

She is passionate about creating learning and teaching environments that fosters students' engagement, facilitates their learning and supports their development of critical thinking.
Professional activities and memberships

Diane is currently supervising a number of PhD students including:

Albert Attom - 'Whistle blowing and speaking out in care homes'
Arbaz Kapadi - 'For whose benefit? Mobilising service user involvement for co-design in public services'
Grace Whitefield - 'Unionising within the care industry'

She is interested in supervising doctoral research in the following areas:

Care work and the social care workforce
Dark side of organisation – abuse, mistreatment, exploitation and resistance
Social innovation in the organisation and delivery of social care
Ethnographic, participatory, action methodologies - particularly the use of visual methods, poetics and film