Dr Juliana Matos De Meira
Lecturer in Management Accounting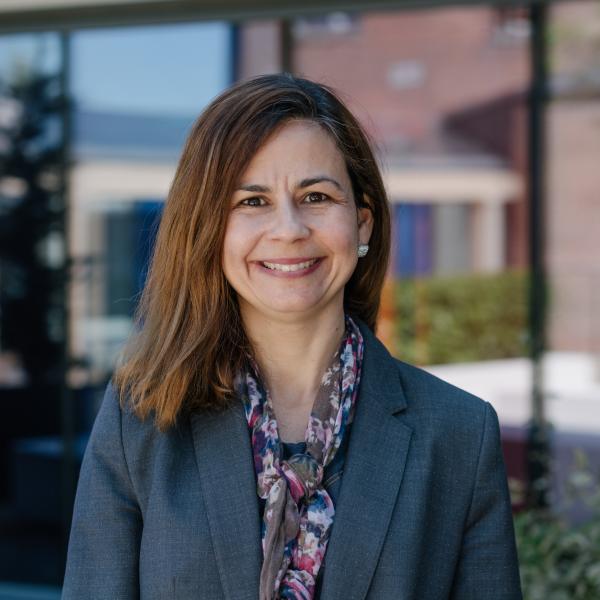 j.m.meira@sheffield.ac.uk
+44 114 222 3466
Room C067, Sheffield University Management School
Full contact details
Dr Juliana Matos De Meira
Management School
Room C067
Sheffield University Management School
Conduit Road
Sheffield
S10 1FL

Profile

Dr Juliana Meira's research interests focuses on supply chain accounting, accounting and employment relations, performance measurement, and management accounting innovations. She has experience working with a variety of methodological approaches: survey, action research, case study, and mixed methods.

She has worked in accounting and auditing firms, and has conducted research in the agribusiness and manufacturing sectors in Brazil.

She has received funding from Brazilian Government, CAPES and CNPq for research and coordination of academic events.

She is currently a CI of the ESRC funded research project: Supply Chain Accounting and Employment Practices in the rising economies: Global commodity chains, cost effectiveness and competitiveness.

She has been teaching in accounting since 2002 and is the module leader for the Strategic Management Accounting MBA module.
Research interests

She belongs to LSCM and CRAFiC Research Centres. Her research interests are:

Supply chain accounting
Accounting and employment relations
Performance measurement
Management accounting innovations
Publications

Journal articles

Chapters

Presentations
Grants

Supply chain accounting and employment practices in the rising economies: global commodity chains, cost effectiveness and competitiveness

Awarding body:ESRC Grant ref. ES/K006452/1
Date: 2013-2016
Amount: £326,133 (consisting of £214, 801 in addition to 2 PhD studentships)
People involved

Pauline Dibben (PI)
John Cullen
Phil Johnson
Geoffrey Wood
Luiz Miranda
Juliana Meira (CI)
Debby Bonnin
Teaching activities

Juliana currently teaches on the following modules

MGT6221 Strategic Management Accounting
MGT6095 Performance Measurement
MGT354 Advances in Management Accounting
Professional activities and memberships

Editor of the Accounting Information Review (Brazil)
Reviewer for Brazilian journals : ReCont, Agronegocio, UnB Contabil
PhD Supervision

Juliana is currently working with Professor John Cullen on the supervision of a PhD project on supply chain accounting, and is involved in two other potential projects looking at

Accounting and employment practices in outsourcing in the textile industry
Management accounting innovations, such as activity-based costing, target costing, competitor performance appraisal and competitor costing.