Professor Emeritus Marian V Jones
PhD, MSc, DIA, HND, FETC
Professor Emeritus in International Enterprise/ Business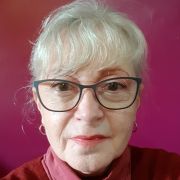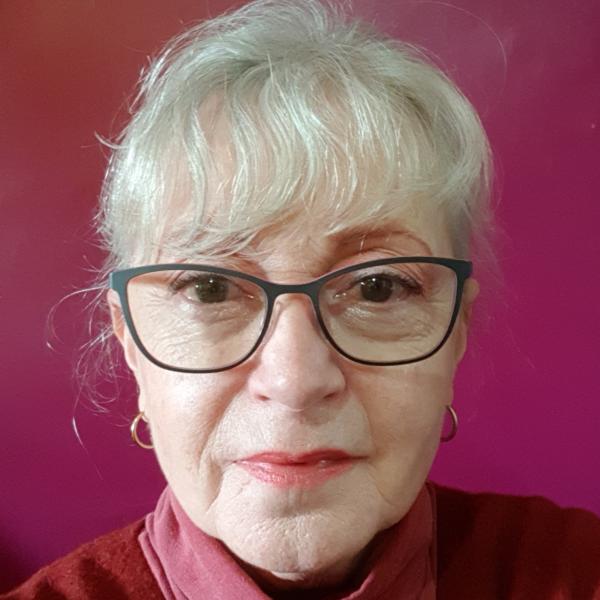 m.v.jones@sheffield.ac.uk
+44 114 222 3490
D038, Sheffield University Management School
Full contact details
Professor Emeritus Marian V Jones
Management School
D038
Sheffield University Management School
Conduit Road
Sheffield
S10 1FL

Profile

Throughout her career, Marian has published numerous research papers in the field of international business. Her collaborative work is widely recognised for its contribution to knowledge and practice in the field of international entrepreneurship, the start-up and development of new ventures in technology based industries, and to the knowledge and application of qualitative research methods. Research advisory contributions on those topics, over many years have involved collaborations with Scottish Enterprise, South Yorkshire Department of International Trade, and in an advisory capacity with UNCTAD and UNIDO.
Qualifications

PhD in International Business - University of Strathclyde
MSc International Marketing - University of Strathclyde
Dip Industrial Administration - Edinburgh Napier
HND Business - Edinburgh Napier
Further Education Teachers Cert - Zimbabwe Ministry of Further Education
Research interests

Keywords:

International entrepreneurship
New ventures
Social capital
Entrepreneurial confidence
Agency
Opportunity and small firms
Internationalisation
SME internationalisation
International entry modes

In both research and teaching Marian is particularly interested in the learning process of students and practitioners, and in the lived-experience of entrepreneurs as they embark on and engage with international business. The process through which firms first enter international markets and develop their interests and activities internationally underpins most of her work.
Publications

Books

Edited books

Journal articles

Chapters

Book reviews

Conference proceedings papers

Reports

Working papers

Presentations

Other
Research group

ESIB (Entrepreneurship, Strategy & International Business: Academy of International Business (Worldwide)
Grants

QR Funding

Internal funding from Sheffield (the Confidence Project) and Glasgow (International Entrepreneurship) Universities
Funding from industry/ DIT and other collaborative funds (the Confidence Project), Society of Advancement of Management Studies IE Industry Sandpits)
University of Colorado and University of Glasgow funding for "High Potential Theories, Concepts, and Phenomena in International Entrepreneurship,"
Conference and publications; ESRC Case Collaborative funding with Scottish Enterprise, ESRC funded postdoc (as supervisor)
Teaching interests

Her teaching interests, are closely connected with her research on the topics of international business, entrepreneurship and the discovery and creation of new knowledge through theory, practice and methods. She likes to engage students in projects with companies, and with entrepreneurs, therefore much of the learning in the modules she teaches evolve from realworld challenges and problems faced by small and start-up businesses. Students' thoughts on what they learn and how they discover knowledge on those topics are shared in lively discussions in groups and through individual reflective learning accounts as well as formal essays, projects and dissertations.
Teaching activities

Research and Supervision: Marian has supervised or examined 50 doctoral dissertations in her subject area, and supervised or examined many masters and undergraduate dissertations.

Marian is interested in supervising PhD research in the following areas:

International Entrepreneurship: Practice, theory and qualitative research methods

Teaching modules:

New venture creation

International Business

International Entrepreneurship

International Management

Culture in International Business

The Theory and Practice of Literature Reviews, and Qualitative research methods.
Professional activities and memberships

Marian has served on the editorial, review and/or advisory boards of journals including

Journal of Business Venturing, Journal of World Business
Journal of International Business Studies
International Business Review
European Management Journal and
International Entrepreneurship Journal
Policy contribution and impact

Marian's most recent work with the United Nations Development Group was as panel speaker and working group moderator at the 'Do Good to Do Better: Successful Corporate Strategies that Benefit Society' series of dialogues on the means of implementation of the post-2015 development agenda consultation on engaging with the private sector, held in June 2014 in Bratislava, Slovakia.

Prior to this, in June 2013 she was appointed by the United Nations Development Organisation (UNIDO) as a keynote speaker at an industry leaders roundtable in Costa Rica, discussing 'challenges to sustainable development and international cooperation in middle income countries'.

Some of her more complehensive work with the UN has been at the United Nations Conference on Trade and Development (UNCTAD), where Marian was appointed expert to the multi-year meeting on entrepreneurship and development from 2011-2013.

In this role, she assessed the impact of public-private partnerships on trade and development in developing countries (2013, commening on enabling SMEs to grasp the opportunities created by GVCs); discussed their research report on women's entrepreneurship and innovation (2012); and commented on initiatives in higher educationthat promote entrepreneurship (2011, as part of discussions on enterprise development policies and capacity building in science technology and innovation).

In 2009, Marian served on the academic advisory group for the Evaluation Study of the UK Trade and Investment's (UKTI) Global Entrepreneur Programme and was plenary speaker at their London seminar on the internationalisation of young innovative firms including born globals, where she presented on 'Born Globals and the Internationalisation of High Tech New Ventures in Life Sciences Sectors'.