Professor Shuxing Yin
BSc, MSc, PhD
Head of Accounting & Financial Management Subject Group
Professor of Finance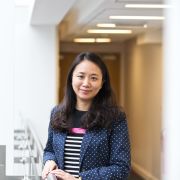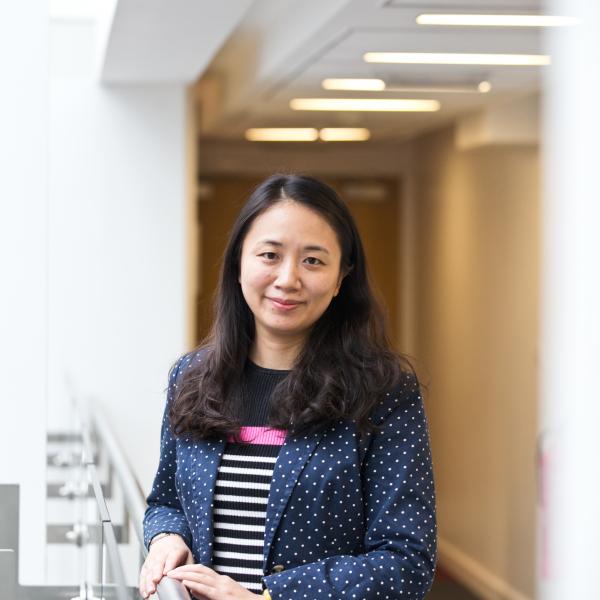 shuxing.yin@sheffield.ac.uk
+44 114 222 3344
Room C064, Sheffield University Management School
Full contact details
Professor Shuxing Yin
Management School
Room C064
Sheffield University Management School
Conduit Road
Sheffield
S10 1FL

Profile

Shuxing holds a BSc in Finance from Sichuan University (China), an MSc in International Securities and Investment Banking from ICMA centre University of Reading, and a PhD from the University of Manchester.

Before joining Sheffield University Management School in 2009, she worked as Senior Lecturer in Finance at University of Hertfordshire.

Her previous work experience also includes employment in the Investment Banking Division at Western Securities in China.
Research interests

Shuxing's research interests are in corporate finance and corporate governance. She is also interested in interdisciplinary research exploring human factors in the financial decision-making process.

She has published in academic journals of international excellence, including Journal of Corporate Finance, Journal of Futures Market, Journal of International Money and Finance, and Human Resource Management (US).

She is an Associate Editor for the European Journal of Finance and an External Examiner for Undergraduate Programmes at Imperial College, London.
Publications

Journal articles

Conference proceedings papers

Working papers

Presentations

Preprints
Grants

Title: Peer-to-peer lending market in China: Pricing, risk management and regulation

Awarding body: ESRC-NSFC Research Grant
Date: 2018
People involved: Mustafa Caglayan (Heriot-Watt University), Oleksandr Talavera (Swansea University) and Ling Xiong (Robert Gordon University)
Amount: £322,732

---

Title: Independent directors in China

Awarding body: British Academy
Date: 2019 
People involved: Khelifa Mazouz (Cardiff University)
Amount: £7,412
Teaching interests

Shuxing has previously taught modules in Corporate Finance, Portfolio Management, Equity Asset Valuation and Financial Markets.

She has been teaching a variety of students, including undergraduates, postgraduates and full-time MBA students.

She is currently the module leader Corporate Finance at the postgraduate level.
Professional activities and memberships

She has acted as referee for Abacus, British Accounting Review, British Journal of Management, Cambridge Journal of Economics, Economic Modelling, Emerging Markets Finance and Trade, European Journal of Finance, European Management Review, Journal of Applied Accounting Research, Journal of Corporate Finance, Journal of Financial Stability, Journal of Futures Markets, Journal of International Financial Markets, Institutions and Money, Journal of World Business, Management and Organization Review, Quarterly Review of Economics and Finance.
PhD Supervision

Shuxing would welcome proposals from potential doctoral students wishing to work in the field of corporate finance, particularly focusing on internal and external governance mechanisms in emerging markets.

She would also be interested in supervising projects on initial public offerings and human capital.