Ms Sandie Buchan
BSc (Hons.), MA, MSc, MBA
Doctoral Researcher
Director of Commissioning Development, NHS Sheffield CCG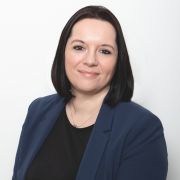 Profile

I am studying a PhD on a part-time basis at the Institute of Work Psychology within the Management School, alongside working full-time as the Director of Commissioning Development for NHS Sheffield CCG. Having a career to date in the NHS for over 20 years, my passion and interest is in equality, diversity and inclusivity within the NHS workforce. My PhD will focus on people with disabilities and the equal opportunities for career progression in the NHS, whilst understanding the benefits of employing people with disabilities in senior decision making roles.

I have experience in qualitative and quantitative research, with an academic background in psychology and management. I have presented my findings in academic literature and conferences. I am an enthusiastic scholar and I hope my research will contribute to the NHS becoming a truly inclusive institution for people with disabilities.
Qualifications

MBA, specialising in total quality management

MSC Psychological Research Methods

MA Social Sciences

BSc (Hons.) Psychology and Health Studies
Research interests

My research interest is in equality, diversity and inclusivity within the workplace, looking at an organisation's embedded culture to ensure inclusivity and enable people from all backgrounds to strive and thrive.

I am particularly interested in staff members who are also living with disabilities and/or impairments and their experiences of workplace culture.