Your future starts now. At Sheffield, we help you to start planning your career right away, from the week you arrive. And we're here to support you throughout your course.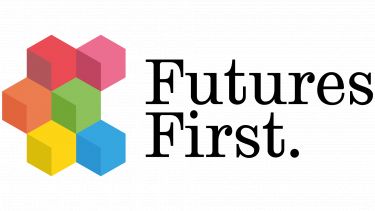 On
Futures First is our employability offer to students. Our students can access career guidance, skills training, placements and special events. Read about the different strands to our offer below.
Employability Hub
The Employability Hub is a dedicated space where students can access careers support and coaching, job and placement vacancies, and attend skills and employer workshops.
The Hub benefits our students throughout their time at university, whether they're seeking student jobs or placements, or preparing for their graduate careers. If you can't find what you're looking for – or if you'd rather just talk to someone – pop in and see us at the Hub. Our careers support also extends to three years after graduation.
Career guidance
Our Careers and Employability Consultants offer one-to-one support. Based in the Employability Hub they can help you see your full potential and understand what employers are looking for.
We know that building a career is more than mastering CVs and interviews. A lot depends on your approach to the process, how you see yourself and respond to challenges. That's why we bring in industry experts to offer their insights and develop your skills.
Experience
Most graduates nowadays need some work experience to help them stand out. We help you find opportunities that enhance your education and match your aspirations. You have the option to take a year out to work in industry but shorter summer placements (8-12 weeks) are also available.
Essentials
Our Careers and Employability team and experts from industry run our essential skills workshops that focus on crucial skills like writing a winning CV or succeeding at assessment centres.
Professional
You're part of a new generation who will change the way business is done. We'll teach you the skills, the secrets and the unwritten rules so that you can reinvent them.
Global
We're an international School so there's a global dimension to everything we do. Even if you don't work overseas, you're going to be working with people from all over the globe. Understanding how other cultures do business makes you more employable. And there are lots of opportunities to expand your horizons from international summer schools and overseas internships to studying another language.
Support for international students
Wherever you want to start your career - in the UK, your home country, or elsewhere - we can help you achieve your goals.
Discovery
We bring in a variety of employers and successful alumni to tell you the things only an insider would know about the world of work. Our Discovery events take place year-round and include talks, workshops and drop-ins with industry experts.
---
The Employability Hub has provided me with invaluable support throughout my degree. The opportunity to attend employer events through the Career Discovery Series really helped me find my ideal career path. The Hub helped me to completely rewrite my CV and their skills sessions gave me the confidence and experience I needed when I interviewed for my placement at Irwin Mitchell.

Claudia Sorescu

BA Business Management with Employment Experience
---
Top 8 universities targeted by top employers (University of Sheffield)
High Fliers Graduate Market research 2022
---
I found Futures First especially beneficial for me, it really set out the importance of gaining skills outside of the classroom. Hearing from recent alumni showed me the epitome of success you could have as a graduate of the Management School.

Carlo Vidal Miranda

BA International Business Management
---
Top graduate employers recruit our graduates, including Ernst and Young, Deloitte, Amazon, Barclays, KPMG, PWC, GlaxoSmithKline, and Lloyds Banking Group.
Graduate roles range from accounting, to customer relations, human resource management, marketing, and operation management and strategy.
95% of graduates in work or further study six months after graduation
87% of graduates in graduate-level work or study six months after graduation
£23,700 average starting salary for our graduates
Destination of Leavers of Higher Education survey 2016/7
---
Placements take place between your second and final year of study, are usually based in the UK, and add 'with Employment Experience' to your course title when you graduate. All of our undergraduate courses offer the flexibility to add a placement year. A placement year gives you the chance to apply the skills you have learnt in your course to the working world.
You will develop a range of transferable skills and become more commercially aware, which will benefit you in your final year of study as well as in your graduate career. You'll find out what the world of work is really like and you'll be paid a salary – on average £13,000-£25,000. Some big corporates are starting to see it as an extended selection process for their graduate training schemes.
It isn't something you apply for before you get here and they aren't guaranteed – it's your responsibility to secure one but we'll do everything we can to help.
Find out more about placements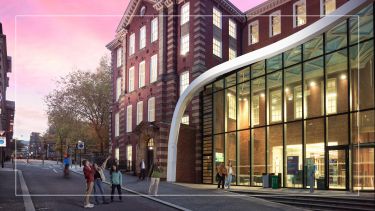 Visit us
Discover what sets Sheffield apart at our undergraduate open days on the Saturday 21 October or Saturday 18 November.