Staying at home for University, for me, was the correct decision

Jack Whiteman
Undergraduate Student
BA Accounting and Financial Management
BA Accounting and Financial Management student, Jack chose to stay in Sheffield to study his degree.
I loved the facilities and the quality of the Management School. Being triple accredited, alongside having features such as their own employability hub, made it really attractive for me.

Choosing Sheffield University Management School

Jack Whiteman
 Choosing to study Accounting and Financial Management
When I left sixth form, I was completely unaware of what I wanted to study or what field I wanted to venture into. In my gap year I worked a job surrounding investments and financial planning which inspired me to look into related university courses, and this one really caught my eye.
Adjusting to university study and accessing support
Adjusting to university has been relatively simple for me personally. The quality of teaching has meant that, despite a gap year, I feel I have adjusted to the course relatively well. What reassures me is the support available should I struggle in any area of university life (301 skills, Employability Hub etc) 
You took part in two different Discover outreach programmes, can you tell us about them?
I took part in the Discover US and DASSH programmes through both secondary school and Sixth Form. These programmes really opened my eyes to the accessibility of University, and allowed me to attend various taster days on campus. Seeing so much of the University before applying definitely influenced my decision to study here.
Staying in Sheffield for university
Staying at  home for University, for me, was the correct decision. It allowed me to remain close to family and with less financial burden. On the other hand, I feel I definitely have different and potentially less authentic university experience to most other students; something to consider before making this decision.
Is there anything that you wish you knew before starting university?
Before I started, I was worried I would struggle adapting back into education 18 months after leaving sixth form. I wish I knew that many people have gap years before university, and I wouldn't be the only one.
Course highlight
I'm really intrigued by the module 'Foundations in Financial Management' which centres around different financial decisions for businesses. This has been my favourite so far.
Skills developed on your degree?
Critical thinking, statistical analysis, excel proficiency, research.
Any advice for students considering your course?
Do not be intimidated by the mathematical element. I was worried about this, but the course has eased me in and the quality of teaching has really put this worry to bed.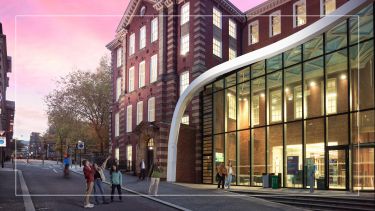 Visit us
Discover what sets Sheffield apart at our undergraduate open days on the Saturday 21 October or Saturday 18 November.