Preparing for your course
We have been at the forefront of research and teaching within the field of Automatic Control and Systems Engineering for over the last 50 years. Here at ACSE you'll benefit from innovative teaching approaches and technologies, and a variety of web-based approaches for additional support.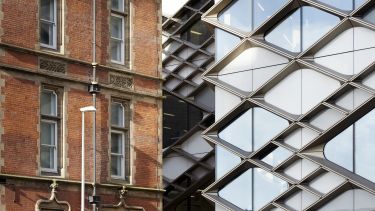 Off
Welcome
The aim of this page is to help you find out more about studying in the department of ACSE and what it's really like to live in Sheffield. You can watch videos from academics, technicians and students - giving you a real taste of subject areas, lab facilities, extra-curricular projects and much more.
We try to make your student life the best experience possible, through:
student feedback - to help us improve our teaching and update the modules on offer
our mentoring scheme - which helps you settle in and make the most of your time here
a personal tutor - who will give you advice and guidance throughout your course.
Not only is our department great, if you choose to study at The University of Sheffield you will get one of the best student experiences in the UK!
---
Life as a student in ACSE
 Student profiles
Life as a student
In the video below Angel talks about why she decided to study Engineering and why specifically ACSE was the department for her.
---
Learning and teaching
Introduction to ACSE labs
Digital online teaching 
As an engineering department we are well placed to take advantage of the university's online learning environment. Digital recording of lectures is standard, we can deliver virtual classrooms, online assessments and you can engage in collaborative learning with your peers. We also have innovative work in the department that shows how we make the most of our connections: from working with robots in virtual environments to our digital twins of industrial equipment.
Our lecturer Dr Jonathan Aitken runs sessions for undergraduate students with a virtual robotics lab using the Robot Operating System (ROS) and Gazebo 3D physics simulator. The students can log in remotely from anywhere in the world and control the virtual robot using exactly the same software that controls the physical robot in the lab. Watch the robot navigate its virtual and physical environment.
Example of virtual learning
Below is a video demonstrating virtual learning in ACSE. Dr Mahnaz Arvaneh, a lecturer in the department, teaches a 3rd year lab session where the students are given a lab instruction and work on the problems using MATLAB. In this virtual class, the students share their screens, demonstrate their results and Dr Arvaneh provides feedback.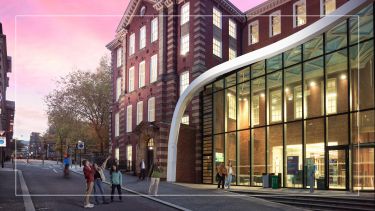 Visit us
Discover what sets Sheffield apart at our undergraduate open days on the Saturday 21 October or Saturday 18 November.