Sheffield professor elected to prestigious international life sciences organisation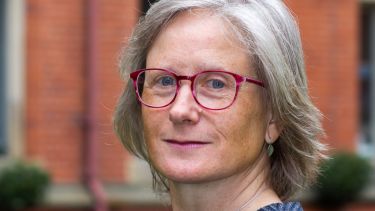 Professor Julie Gray of the University of Sheffield's Department of Molecular Biology and Biotechnology has been elected as a member of European Molecular Biology Organization (EMBO)
EMBO is an international organisation that promotes excellence in the life sciences around the world
As a member Professor Gray will support up and coming researchers working in the life sciences
Professor Gray is one of 64 newly elected members and associate members joining the EMBO today (8 June 2021)
A plant biologist at the University of Sheffield, whose pioneering research is helping to tackle global food security risks, has been recognised by a prestigious international organisation for her outstanding contribution to the field. 
Professor Julie Gray from the University of Sheffield's Department of Molecular Biology and Biotechnology and Institute for Sustainable Food has today (8 June 2021) been announced as a new member of European Molecular Biology Organization (EMBO), which aims to promote excellence in the life sciences.
Professor Gray works in the field of plant cell signalling and her research is currently being used to improve the drought resistance of staple food crops such as rice and wheat; a vital branch of life sciences that will help tackle the risks to global food security caused by the climate crisis.
EMBO funds major research programmes and activities for its over 1800 life scientists around the world. As a new member, Professor Gray will join them to help support talented researchers at all stages of their careers and work collaboratively with global colleagues in the exchange of scientific information.
Professor Gray's election by the current EMBO members is recognition of the impact of her research to produce globally important crops that use less water.
Professor Gray, said: "I am delighted that my plant science research has been recognised by EMBO, it is a great reflection of the importance of the life sciences and the progress we are making at the University of Sheffield in tackling some of today's most important global challenges.
"I am excited to have been elected an EMBO member and delighted to bring this honour to Sheffield. I am looking forward to meeting the other members in Heidelberg."
EMBO Director Maria Leptin, said: "I am delighted to welcome the new members into our organisation and look forward to working with them. An election to the EMBO Membership recognises outstanding achievements in the life sciences. The new members will provide expertise and guidance that will help EMBO to further strengthen its initiatives." 
The 64 newly elected members reside in 21 countries: 55 new EMBO Members reside in member states of the EMBC. Nine new EMBO Associate Members reside in Argentina, Australia, India, Japan, and the USA. 26 of the new EMBO Members are women. 
EMBO Members are actively involved in the organisation. They serve on EMBO Council, Committees and Advisory Editorial Boards of EMBO Press journals, evaluate applications for EMBO funding, and mentor early-career scientists. Collectively, they can influence the direction of the life sciences in Europe and beyond. 
New members are nominated and elected by the existing EMBO Membership. One election is held each year. The new EMBO Members will be formally welcomed at the annual EMBO Members' Meeting between 27 and 29 October 2021. 
A directory of all EMBO Members, their affiliations and subject areas is available online: https://people.embo.org/
---
Contact
For more information please contact:
Flagship institutes
The University's four flagship institutes bring together our key strengths to tackle global issues, turning interdisciplinary and translational research into real-world solutions.