Dr Adelina E. Acosta Martín
PhD, MEd, SFHEA
Biological Mass Spectrometry Facility Manager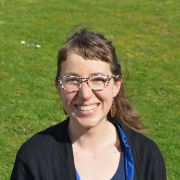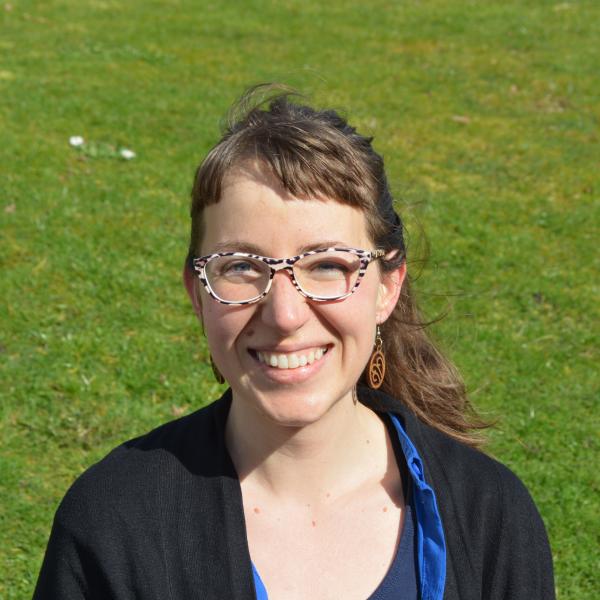 Profile

Career history

2016-present: Biological Mass Spectrometry Facility Manager, biOMICS Facility, University of Sheffield, Sheffield (UK).
2012-2015: Post-doctoral fellow in Clinical Proteomics. Department of Genetic and Laboratory Medicine, Geneva University Hospitals, Geneva (Switzerland).
2012: Post-doctoral fellow in Mass Spectrometry Method Development. Proteomics Laboratory, Vall d'Hebron Institute of Oncology, Barcelona (Spain).
2010-2011: Post-doctoral fellow in Proteomic Data Analysis. Proteomics group, INSERM Unit 744, Pasteur Institute of Lille, Lille (France).
2007-2009: PhD in Biochemistry and Molecular Biology (Supervisor: Dr. Florence Pinet). Proteomics group, INSERM Unit 744, Pasteur Institute of Lille, Lille (France).
2005-2006: MSc in Chemistry (Supervisor: Dr. Francesc Canals Suris). Proteomics Laboratory, Vall d'Hebron Institute of Oncology, Barcelona (Spain).
2000-2005: BSc in Chemistry. Instituto Químico de Sarriá. Universidad Ramón Llull. Barcelona (Spain).
Research interests

Mass Spectrometry Applications for Biological and Biomedical Research

During my whole research career, I have used proteomics and mass spectrometry (MS) for the analysis of peptides and proteins in the study of human diseases, including cardiovascular diseases, cancer, haemoglobin disorders and metabolic disorders.

MS has been the driven technique of my research. I have applied and developed MS-based methods (data dependent acquisition, data independent acquisition, post-translational modification analysis, intact protein analysis, selected reaction monitoring, isobaric labeling, label free) and used different MS instruments (MALDI-TOF/TOF, ESI-LTQ-Orbitrap, ESI-Ion trap, Triple Quadrupole, Qq-Orbitrap).

At present, as mass spectrometry facility manager for proteomics applications, I am generally interested in the improvement of proteomics techniques to generate more robust, accurate and sensitive results and provide the best service to our facility users, including state of the art MS-based proteomic developments and sample treatment / enrichment innovative procedures.  

The development of education in a research environment

I am very interested in how learning and teaching/training occur in postgraduate higher education. I have recently finished a M.Ed in Teaching and Learning in Higher Education where I have explored different ways of improving the quality of these activities, particularly for PhD students in a research environment.

Additionally, during my MEd dissertation, I have studied how research facilities, like the mass spectrometry facility, are involved in educational activities and how valuable and beneficial are these activities for users of research facilities in general, and for postgraduate student in particular. A brief summary of the MEd dissertation can be found here.
Publications
Teaching activities

I participate in the postgraduate course BMS6007: Mass Spectrometry-based Proteomics and Metabolomics Course by presenting lectures and providing interactive sessions.

I believe that mass spectrometry still has a long way to go in order to become a widely used research technique as compared to microscopy, for example. So I am working hard to demystify the complexity of mass spectrometry for researchers and students of all levels. An example of this work is the participation in the BMS Work Experience Program organised by Andrew Metcalfe in 2017/2018. We give secondary school pupils the opportunity to perform a mass spectrometry experiment to identify a specific disease-related protein from an SDS-PAGE gel and compare the results to a Western blot. Hopefully, this kind of activities will help mass spectrometry to become more accessible and comprehensible.