Zoology is the study of animal life and the vital role that animal behaviour and species interactions play in conservation, biodiversity and tackling disease.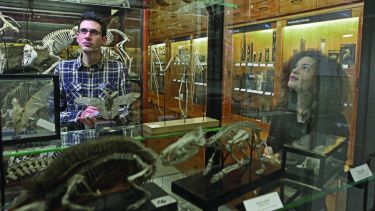 Teaching and learning changes for 2020-21
Due to the coronavirus pandemic we have made some changes to teaching and learning for some courses in the 2020-21 academic year.
Find out about teaching and learning changes
These pages will be updated regularly, so please check back for the latest information about your course.
The content of our courses is reviewed annually to make sure it is up-to-date and relevant. Individual modules are occasionally updated or withdrawn. This is in response to discoveries through our world-leading research, funding changes, professional accreditation requirements, student or employer feedback, outcomes of reviews, and variations in staff or student numbers. In the event of any change we'll consult and inform students in good time and take reasonable steps to minimise disruption. 
---
As a zoology student, you'll learn in lots of different ways, from lectures and small group tutorials where our world-leading academics will share their latest research findings with you, to learning by doing during research projects, practical lab sessions, and field trips. You'll gain lots of scientific skills as you study everything from an animal's genetic makeup to its behaviour and interactions with other species and the climate.
Explore the course structure and content
Our staff are committed to great teaching and you'll have lots of opportunities throughout your degree to be creative, think independently, and express your ideas. You'll be building your knowledge and capacity to do science during research projects, exploring local green spaces applying your new skills, embarking on once-in-a-lifetime field courses, and getting the opportunity to share your knowledge with the general public through modules in science communication. All giving you plenty of chances to gain new skills and experience to put on your CV.
Find out more about our teaching
1st in the Russell Group for Student Satisfaction in Zoology
National Student Survey 2020
---
All of our zoology students get to go on an optional two-week long field course between second and third year in order to cement what you've learnt during lab practicals and field trips.
---
Project work is built into our degrees from the beginning, from field courses, to research projects based around first and second year modules on genetics, computer modelling, behaviour, species interactions, conservation and climate change.
In your third year, you'll get the opportunity to complete a major research project and dissertation in an area of zoology that interests you. Conducted under the supervision of one of our world experts, you'll work in a small group to define questions, develop experimental protocols, conduct the research, analyse the data and ultimately produce a written report in the form of a scientific publication. Example research projects include:
Actively restoring environmental and economic resilience in logged tropical forests;
Abundance, species richness and mass of earthworms along an urban-rural gradient;
How does familiarity and conspecificity influence alarm call responsivity in the mallard duck (Anas platyrhynchos).
Our integrated masters course allows you to complete a further in-depth research project whilst embedded in one of our specialist research groups.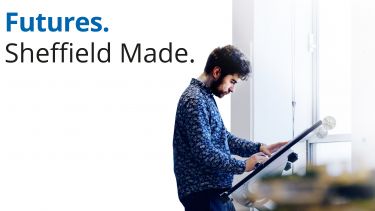 Undergraduate online open days
We're number one in the north for graduate employment. Find out why at our next online open day.