University of Sheffield hosting ICEHL-22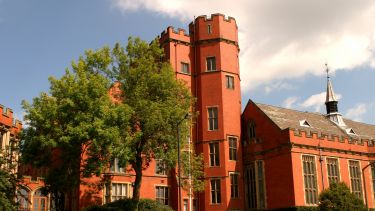 ICEHL-22 will take place in-person at University of Sheffield, Monday 3 July - Thursday 6 July 2023. This will mark a return to Sheffield, which first hosted the conference's third installment in 1983. All sessions and plenaries, including coffees and lunches, will take place in the same location, at the multi-theatre, centrally located Diamond building.
There will be three plenary speakers:
Dr Mel Evans (University of Leeds)
Dr Mark Faulkner (Trinity College Dublin)
Prof Salikoko Mufwene (University of Chicago)
Further details, including registration fees/info, information on travel and accommodation, as well as suggestions for extracurricular activities, will be made available in due course by way of the conference website. 
The first call is for proposals for panels or workshops. Proposers of organized sessions should submit a description of the theme, as well as any envisaged individual papers/contributions (without names of individuals). All areas of study relevant to the linguistic history of English will be considered, including manuscript studies, literary linguistics and themes to do with the development of theories and methods in English historical linguistics.
Maximum word count: 500 words. The deadline for panel/workshop proposals is Sunday 16 October 2022. Please submit via EasyAbs, here: http://linguistlist.org/easyabs/icehl22
Shortly following in October 2022, information on the accepted panels/workshops will accompany the general call for abstracts. Submitters of abstracts will be asked to specify if they wish their paper to be considered for one of the panels/workshops. Papers not accepted for their specified panel/workshop will be considered for the general programme. The deadline for this general call will be mid-January 2023.
If you have any questions, please contact the ICEHL Sheffield email at: icehl22@sheffield.ac.uk
in happy anticipation,
the Sheffield organizing committee
Flagship institutes
The University's four flagship institutes bring together our key strengths to tackle global issues, turning interdisciplinary and translational research into real-world solutions.