Dr Duco van Oostrum
Senior Lecturer in American Literature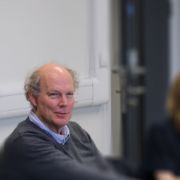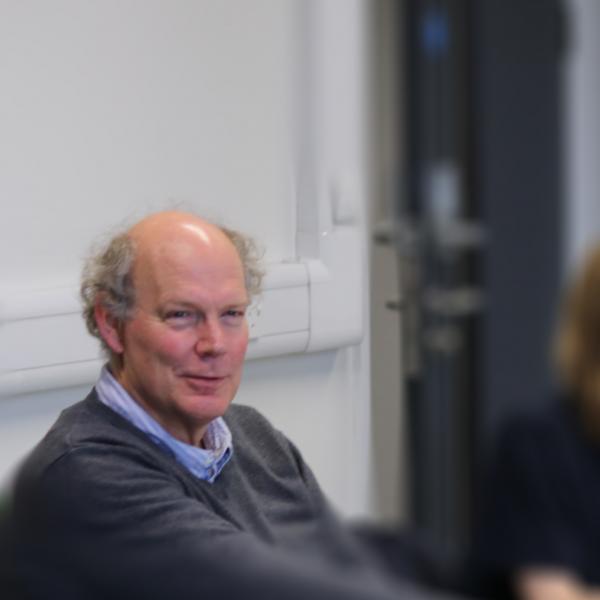 Profile

I have taught in the School of English since 1995.

After a book monograph on Henry James and Henry Adams, my research has encompassed more contemporary fields in African-American culture, sports literature, urban contemporary fiction, and autobiography.

I have always tried to put research-led teaching into practice, and as a result, became more and more involved in pedagogy and the student learning experience. As part of a group of like-minded individuals across the Arts and Social Sciences, I was part of the successful HEFCE Centre of Learning and Teaching Excellence grant for CILASS (Centre For Inquiry-Based Learning in the Arts and Social Sciences).

In 2005, I became the first CILASS Academic Fellow and, together with Richard Steadman-Jones, set up major research-led teaching projects within the School of English. In 2003, I received a University Senate Award for Teaching, followed in 2007 with a National Teaching Fellowship.
Research interests

Male Authors, Female Subjects: The Woman Within/Beyond the Borders of Henry Adams, Henry James and Others (1995) reflects my interest in late nineteenth-century American Literature, representations of gender by men, and autobiography.

I also work on African-American Literature and Sports Literature, writing on such diverse people as:

Toni Morrison
Bill Russell
Jack Kerouac
John Edgar Wideman
Michael Jordan and many others

Autobiography and the manner in which stories are told remain at the centre of this research. I am fascinated by ghost-written autobiographies (such as slave narratives and most sports autobiographies) which complicate notions of a written self.
Publications

Books

Journal articles

Chapters

Book reviews

Website content

Scholarly editions
Research group

I welcome research students in most fields of American literature, and in particular those with interest in African-American culture, urban and consumer literature, and sports.

Current research students, for example, are working on research topics such as, John Edgar Wideman, Oprah Studies, Female Consumer Fiction, and Mountaineering Literature, to name a few. Completed PhDs include topics such as the letters of Thomas Carlyle and Ralph Waldo Emerson, Contemporary American Consumer Fiction, Representation of White Women in African-American female fiction. I am also the convenor of the MA pathway in American literature and, as part of that MA, teach the module, Tales of the City: Urban Space in Contemporary American fiction.
Teaching activities

See the 'profile' for a resume of my interests in teaching.

Roots Routes: The CILASS team have put together a stunning website, with resources, explanations, and many video and podcast links which highlight my approach to learning and teaching.