"My degree from Sheffield has been integral and the foundation of my career."

Matthew McHale
Media Officer, British Heart Foundation
BA English Literature
2019
Matthew currently works for the British Heart Foundation as a Media Officer.
What are your main responsibilities?
I work on the delivery of powerful communications campaigns that raise awareness of the action needed to improve health and care for people with heart and circulatory diseases.
Play a leading role within the PR team to support the BHF's priority health and influencing campaigns, including those on obesity and diet, healthcare, air pollution, tobacco, CPR, and more.
Creating stories and delivering engaging content and press releases aimed at a range of different audiences to position the BHF as a leading voice in media narratives around health and policy.
What other jobs have you had since graduating?
Previous to this role, I worked at a PR agency for two years. I provided support to clients by way of media monitoring, communications strategies and stakeholder engagement. I also interned at The Guide Dogs For The Blind Association after university, helping to further the effectiveness of the charity's campaigning goals.
How has your degree from the School of English and your time at the University of Sheffield helped you in your career?
My degree from Sheffield has been integral and the foundation of my career. I learnt the techniques of rigorous research, clarity of writing and how to effectively argue your case - all crucial to building a career in communications. 
What is your greatest achievement to date?
Playing a leading role in the communications and media strategy around the BHF's CPR and defibrillation campaigns. Being involved in lifesaving work and meeting so many fascinating people along the way feels very fulfilling. 
What career advice would you give to a student interested in studying English?
Get out there and get involved. Look for opportunities in areas that give you drive and motivation and go for it. Also, be kind to yourself! If you're really looking to get straight into work, sometimes it takes a while. It took me 3/4 months to find my first role, so persistence is key.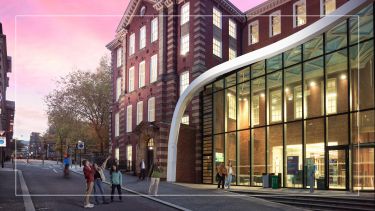 Visit us
Discover what sets Sheffield apart at our undergraduate open days on the Saturday 21 October or Saturday 18 November.