IPPC Conference 2023: Schedule
View the full schedule for the this year's IPPC Conference, which takes place Thursday 23 March to Friday 24 March 2023.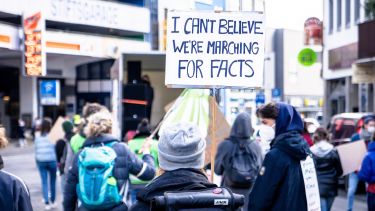 Off
 Day one: Thursday 23 March
Time
10.00 - 11.00am 
11.00 - 12.30pm
12.30 - 1.00pm
1.00 - 2.00pm
2.00 - 2.30pm
2.30 - 3.30pm
Event and venue

Keynote: Politics in the Face of Disinformation

Paul Mason, Building Trust post-Capitalism

Diamond LT6

Workshop on crisis communications

Laura Wileman, Head of Communications, Sheffield City Council

Diamond LT4

Lunch

Diamond  LT4

Rishi Sunak: the road to power for the branded politician in the digital world – a new form of misinformation

Ruth Garland, Goldsmiths University 

Diamond LT6

Break

Just Stop Oil! Disruptive Climate Communication and Campaigning

James Skeet of JustStopOil

Henry Stephenson LT2
Day two: Friday 24 March 
Time
9.00 - 10.30am
11.00 - 12.00pm
12.00 - 1.00pm
1.00 - 2.00pm
2.00 - 2.30pm
2.30 - 4.30pm
Event and venue

Workshop on media literacy & disinformation

Ilya Ber, journalist and fact-checker at Delfi.ee and Editor-in-chief at Provereno 

Diamond LT4

#BeSafeBeSound: How Counter Terrorism Policing Engages with Live Music Fans with Safety Advice.

Counter Terrorism Policing UK

Diamond LT1

Lunch

Diamond  LT4

How the Wagner group is being glorified by Russian media, film, music and social media

Serge Polyakoff, researcher and academic at Passau University, Germany 

Diamond LT5

Coffee and cake

Diamond LT5

 Special screening of Broken Ties (2022) and Q&A with director Andrey Loshak  

Diamond LT5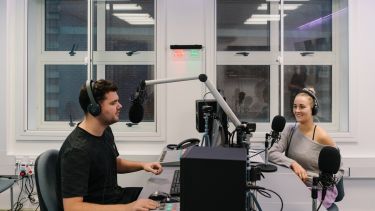 Our outstanding reputation for journalism
The Department of Journalism Studies ranks in the top five of all three of the UK's independent university league tables.
Weekly online events
Attend an online event when it suits you, all year round, as an alternative to an open day.
Every Wednesday, Sheffield Live sessions cover different aspects of University life. You can also meet your department and learn more about studying your subject.