MSc Occupational Psychology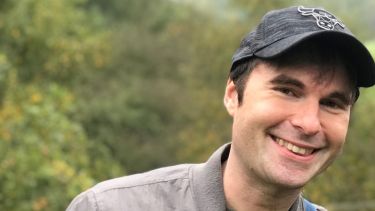 Member of The Dean's List, class of 2019
Daniel has been proactive and committed in growing his employability skills in occupational psychology.
Real-world experience
Daniel's active participation in The British Psychological Society (BPS) Division of Occupational Psychology (DOP) Annual Conference provided him with networking opportunities with occupational psychology consultants. 
Following the Conference, he put himself forward and secured a volunteering opportunity with the BPS DOP Youth and Employment Working Group supporting the organisation of a seminar in London, where he received praise for his positive can-do attitude. 
Project management
After completing the Employability Passport, Daniel successfully applied to undertake a Company Project working with Twenty65, a research consortium for innovation in the water-sector. This allowed him to gain experience of carrying out a research project for a real-world client and producing a company report for stakeholders.
He developed his leadership and project management skills by volunteering as one of two leaders for a simulated assessment centre exercise in the Management School, planning and running activities such as interviews, psychometric tests and group problem-solving tasks.
Active in the student community
Daniel was elected as one of two Student Academic Representatives for the MSc Occupational Psychology programme, and he took responsibility for seeking feedback from his course colleagues to support a dialogue between students and tutors. 
As part of his Academic Representative role, he set up a WhatsApp group for his fellow classmates to promote social inclusion and create an informal network of communication where students could share useful information, signpost, and answer each other's queries. He took the initiative to arrange several social events for the programme, including an introductory social and a Christmas outing.
During his time as a member of the Bass section in the University A Capella and Beatbox Society, he performed with the group in the Summer A Capella Showcase concert at The Octagon Centre, and at the Platform Festival to fundraise for local Sheffield-based charity, Cavendish Cancer Care.
After completing his studies, Daniel continued his work with The British Psychological Society as a Youth and Employment Committee Member and then as an Awards and Recognition Committee Member.
A world top-100 university
We're a world top-100 university renowned for the excellence, impact and distinctiveness of our research-led learning and teaching.