MSc Marketing Management Practice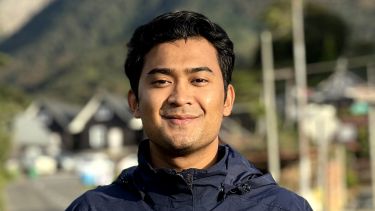 Member of The Dean's List, class of 2021
During his studies, Mohd showed determination to boost his employability, step outside his comfort zone and be an integral part of his community. 
Skills boosting 
Mohd joined a Youth Entrepreneurship Bootcamp organised by the Malaysian government to improve his interpersonal and team working skills. He was also selected to participate in the N-Gene Young Entrepreneurship Bootcamp, where he was tasked to develop a business plan. 
He added to his skillset by joining Coursera and undertaking online courses in topics like Marketing Analytics, Market Research, English for Businesses and Teaching Pedagogy.
Leadership and knowledge sharing
To support his fellow students Mohd led an online study group with his peers, through which he maintained a collaborative learning environment during the pandemic, whilst also improving confidence in his English-speaking skills. He took the initiative to be the study group moderator, leading discussions to ensure that all students in the group would be included equally.
In his role as a Student Academic Representative he set up WeChat and WhatsApp groups, facilitating knowledge exchange and peer support amongst his classmates.
Outside of the University, when teaching in schools was moved online due to the pandemic, Mohd mentored his former Primary School teachers who were struggling to use online software. To help, he created a WhatsApp Group and then produced video tutorials on how to use software like Zoom or Google Meet.
A career in academia
Mohd's passion is to be an academic researcher, so he began working towards this goal early on during his Masters studies, by approaching prospective supervisors and developing his research proposal. He was successfully awarded a postgraduate research scholarship to study for his PhD at the University of Queen Mary London.
A world top-100 university
We're a world top-100 university renowned for the excellence, impact and distinctiveness of our research-led learning and teaching.