Get yourself a good routine
Luke Boaler, second year BA Business Management and Economics student, shares his reflections on the importance of a good routine at university.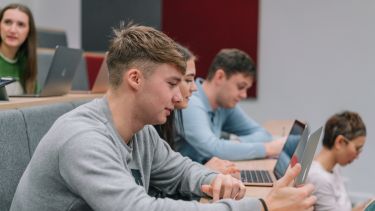 Off
Would you say you have a good routine at uni?
For practically of us, university is a time when we've got to balance 101 things. With a to-do list the length of an essay, it's easy to become overwhelmed.
Without a routine, it can all suddenly become very stressful and difficult.
As we come ever closer to exam season, I'm sure your schedule is becoming even more busy. Having a routine is becoming more and more important! So what makes a good routine?
Going to bed at a similar (ish) time each night and getting up at a similar (ish) time every morning. Of course, a few nights a week you might head down to West Street or go clubbing, in that case don't stress and allow yourself to have a lie in. Missing out on sleep is a big NO!
It's important to account for the days you do go out clubbing. For example, if you go to ROAR on a Wednesday night, I think it's fair to say Thursday won't be your best day. You might have a lie in and you might just be tired so don't leave yourself with a pile of work to do then. Instead highlight the days when you have energy and time; spend these days cracking down with any work or revision.
Getting into a good routine is easier than it seems.
Do you eat at a similar time everyday? If not, over the next few weeks why not try to. Eating around the same time each day helps structure your day and when you have a plan you'll realise how much extra time here and there you have to tick off some of your things to do.
For me, having a weekly food shop on a Saturday is a massive part of my routine. It sets me up for the week. During the week I'm sure you'll have one or two days when you get in and you're ready for bed, you want to something to eat, you open the fridge and you've got nothing... now you've got to go back out to the shop and you end up buying a 'one off meal'. Without realising it, you most likely buy these 'one off meals' more than once a week. All the extra effort and the extra money spent when it could be used on a ticket to a club. By getting into the routine of a weekly shop, you won't have the problem of having to pop to the shops every night when you're shattered.
You'll be surprised when you start building little habits whether it be planning your meals, doing work at the same time everyday or simply getting up and going to bed at similar times each night.
Give it a go and before you know it your to-do list will suddenly become a lot smaller and you'll find yourself with so much more time!
Written by Luke Boaler in November 2022.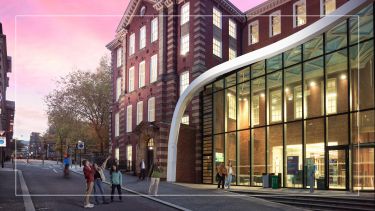 Visit us
Discover what sets Sheffield apart at our undergraduate open days on the Saturday 21 October or Saturday 18 November.