Returning from placement year
Madeline shares some insights into what it can be like to return to university after your placement year.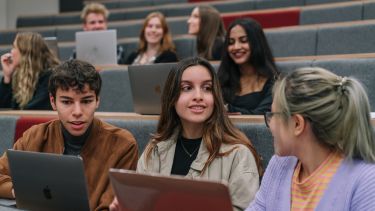 Off
Returning to university after completing a placement year can be a unique and valuable experience. However, it can be very daunting after having a year out and joining back with a cohort that are different to when you left. 
Here are a few things that I experienced after returning from my placement year and what you might expect:
You may feel more confident: After spending a year in the workforce, you may feel more confident in your abilities and more assured about your career path. This can help you approach your studies with more focus and drive. Working in a 9 to 5 role can help with time management and I found this to be a key strength of mine when coming back to university after a year in industry.
You may find it easier to apply what you've learned: By completing a placement year, you've had the chance to apply what you've learned in the classroom to real-world situations. This can help you see the practical applications of your studies and make your coursework feel more relevant. You may also find you enjoy your course more after seeing how it applies in real life scenarios.
You may feel disconnected from your peers: Depending on the timing of your placement year, you may have missed out on a year of socialising and making connections with your peers. It can take some time to reintegrate into the university community and catch up on what you've missed. There will be other students from your course who have completed a placement year and the Management School will put you in contact with them - this can help you meet people in similar situations and make it easier to fit back into university life. 
You may have different priorities: After spending a year in industry, your priorities may have shifted. You may be more focused on your career goals and less interested in extracurricular activities or social events. This can be a positive thing, but it's important to strike a balance between your studies and your other interests. Make sure you try to go to social events to take your mind off university, even if it is small hour-long events within the Management School during your weekdays.
Overall, returning to university after a placement year can be a valuable experience that helps you gain new skills and perspectives. It can also present some unique challenges, but with the right attitude and support from others within the Management School, you can navigate these successfully. Finally, enjoy your final year of university as this may be the last year you have, not working full time!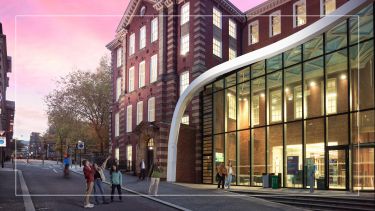 Visit us
Discover what sets Sheffield apart at our undergraduate open days on the Saturday 21 October or Saturday 18 November.