Saving money as a student
Luke shares his student life hacks for saving money and finding the best student discounts.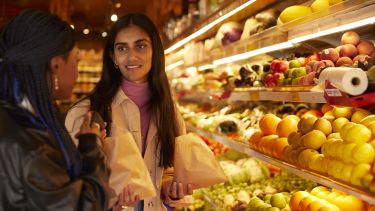 Off
Whilst at uni, money is something that we all have to monitor and saving it is a big part of it. It's about getting the balance between having fun and budgeting so you don't have to go into your overdraft.
There's a tonne of ways you can save money! A big one is to get UniDays - whenever you go out shopping or you go for a meal... in fact, whenever you're buying anything check UniDays - you might be able to save anywhere from 10% to 50% and it all adds up.
You can easily save money with a few simple changes. For example, if you don't do your shopping at Aldi, I 100% recommend doing it. Although it may be an extra 10 to 15 minutes away than your local Tesco or Morrisons, it really makes a big difference. Do your normal weekly shop at Aldi and you'll realise the difference. It's just up to you if you believe it's worth the effort to save an extra £5/£10 a week.
Something that has massively helped me save money is getting transport discounts. Make sure to a zoom card! It's free, all you have to do is apply online, it only takes five minutes. But it means whenever you get the bus into town or the tram to Meadowhall it'll only cost you 80p; it might only save you 50p every trip but after a week that could easily be enough to treat yourself to a takeaway at the end of a rough week. Getting a zoom card is a no brainer.
Secondly, get yourself a railcard - it's £30 for the year and some banks will give you one for free when you sign up for a student bank account with them. Even after one trip you'll make your money bank. Most of us will probably go back home around five times throughout the year. Let's say you're from down south, you can save at least £30 per trip and if you're travelling back home even four times you've saved over £100, again it's 100% worth it.
Planning and budgeting is super important when saving money, you don't have to be super strict but little things such as shopping at Aldi, planning your meals or using UniDays to get as many discounts as possible will all add up. Do this and you won't even have to think about saving and you'll still easily be able to 'splash the cash' and have some fun.
Written by Luke Boaler in February 2023.
A world-class university – a unique student experience
Sheffield is a research university with a global reputation for excellence. We're a member of the Russell Group: one of the 24 leading UK universities for research and teaching.