Studying abroad: How to make friends and settle in
Owen Havercroft, International Business Management with Study Abroad student, shares his tips for building friendships when studying abroad. Owen experienced a year studying abroad in Vienna and brings his insights to this blog.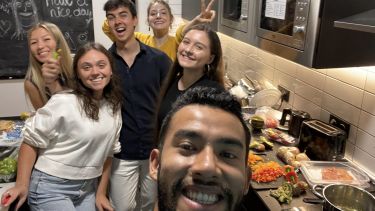 Off
As an international student who studied abroad for a year in Vienna, I understand the challenges of trying to make friends in a new and unfamiliar place. But I also know that it is possible and that the rewards are well worth the effort.
When I first arrived in Vienna, I was filled with excitement and anticipation. I always wanted to study abroad, and I couldn't wait to experience all that the city had to offer. But as the days passed, I came to the realisation that it could be harder to make friends than I had anticipated, in part because everyone spoke German and many of the other international students appeared to have created their own groups, making it challenging to fit in.
I started to doubt whether I had made the right decision in coming to Vienna and why I didn't bother learning some German before arriving. But I knew that making friends was important for my overall experience of studying abroad. So, I started to explore the city, to attend events and to join societies and group chats for other exchange students. I made an effort to talk to people, even if it was just a quick hello to practice my German.
Once University started, I met other international students who were also looking for friends, and we started to hang out together. This group remained together until the end of our semesters, but I continued to meet other people who were interested in getting to explore the city, and even some other Austrians who were studying away from home. 
Eventually, I felt like a local. I had a main group of friends, and I had enough knowledge of the language to order at restaurants or ask for my mulled wine at Christmas markets without having to speak English. All of this made me more confident, and I didn't feel like a fish out of water anymore. Everything became more fun and I was able to enjoy my year abroad.
You can make your international experience easier and more authentic by trying the University's free "Languages for all programme". Through this, you can develop a good base for a multitude of languages. This will help you fit in better and feel like a local when you first arrive at your host country. I personally studied Italian from a Beginner level, and while I did not study abroad In Italy, it still proved itself useful as I was able to visit Italy many times whilst studying in Austria.
In the end, I found that making friends in Vienna was not as difficult as I thought. It just required a bit of effort and an open mind. And I am so glad that I didn't give up because the friends I made in Vienna have become some of the most important and meaningful friendships of my life.
Written by Owen Havercroft.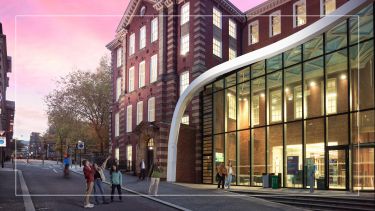 Visit us
Discover what sets Sheffield apart at our undergraduate open days on the Saturday 21 October or Saturday 18 November.