Things I wish I knew before starting university as an undergraduate
Madeline shares some of the things she wishes she knew before starting university four years ago.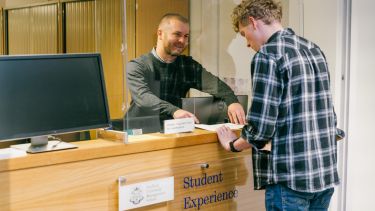 Off
Starting university is an exciting and challenging time, and there are a few things you may wish you knew before starting. Here are some key points to consider from my perspective as a final year Business Management student:
1. Time management is key.
University life can be busy, and you will have to balance your coursework, extracurricular activities, and social life. Good time management skills are essential to staying on top of everything and avoiding stress. Trying to stay in a routine is difficult, especially in first year when everything is so new, but if you find a routine that works for you to help balance everything that will help massively.
2. You will have to study independently.
University is very different from secondary school and sixth form in terms of the level of independence required. You will need to take ownership of your learning and be proactive about seeking help when you need it. This can be hard to adjust to, but utilise all the support available to you like lecturers, discussion boards, other students and extra reading around each module to stay on top of your work.
3. It's OK to ask for help.
If you are struggling with your coursework or adjusting to university life, don't be afraid to ask for help. Universities have many resources available, such as counselling services, and academic support. The Management School have people to discuss your course with, as well as 301 which is our academic skills hub who will help you adjust to the correct way of writing at university. Finally, lots of well-being mentors are on hand to speak to when you need extra help.
4. You will make mistakes.
Starting university is a learning curve, and you will make mistakes along the way. This is normal, and it's important to learn from your mistakes and keep moving forward. Everyone will be making mistakes at some point. Even if they appear to be riding a smooth wave when they begin, that is unlikely so don't feel isolated if it appears that way.
5. Budgeting is important.
University can be expensive, and it's important to budget wisely. Make a budget and stick to it, and don't be tempted to overspend on things you don't need. Student discounts and student events are good to get involved with as they are often cheaper than other non-student friendly events which can help save money where possible.
6. Your mental health is important.
University life can be stressful, and it's important to prioritise your mental health. Take breaks when you need them, get enough sleep, and seek support if you are struggling. Many people struggle with the transition into university and leaving home, and that is OK! Spend time doing things that help you relax, and if everything gets a little bit too much, reach out to friends, family, and well-being support on campus.
Starting university is an exciting and challenging time, but with good time management, a willingness to ask for help, and a focus on your mental health and well-being, you can navigate this transition successfully and thoroughly enjoy your time at university.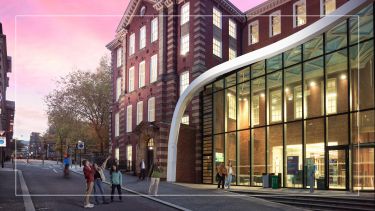 Visit us
Discover what sets Sheffield apart at our undergraduate open days on the Saturday 21 October or Saturday 18 November.