Working part time at university
Luke shares his thoughts on working part time at university.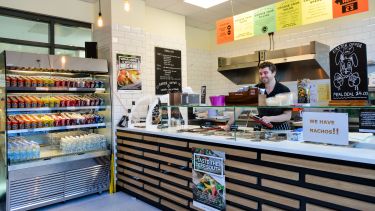 Off
I'm sure whilst you've been at uni you've had your worries about money. Maybe you've had to dip into your savings or go into your overdraft. Getting a part time job can massively massively help!
Although it might not seem like it, there are so many part time jobs available. Personally, I've had quite a few. My personal favourite is online tutoring with MyTutor. It's a great job! It's flexible and you teach from the comfort of your own home. You are offered weekly sessions in slots of 10 and you can choose to accept or decline; for example, there may be an opening for a Maths GCSE tutor on Thursdays 4-5pm. If it's a time when you have a lecture or a commitment simply decline it… like I said it's super flexible and not to mention it's £15 an hour.
If tutoring isn't for you there's still so many more opportunities, in particular at the Students' Union. From working in the cafe or behind the bar to working as a student ambassador helping out on open days; there's a real variety. Sign up to the student jobshop and there'll be a tonne of opportunities for you!
Finally, there's always the option of working at a local pub. Just walk in and ask, it's simple and that extra money every month makes a huge difference.
Balancing a part time job with uni as well as fitting it in with your social life can be difficult, but it's definitely worth it. It takes away the stress of going into your savings or overdraft and means you might even be able to treat yourself to a takeaway or go shopping more often. My piece of advice would be to look at when you're free to work and how much you want to work a week, then go out and find a part time job you enjoy!
A world-class university – a unique student experience
Sheffield is a research university with a global reputation for excellence. We're a member of the Russell Group: one of the 24 leading UK universities for research and teaching.