Implementing new roles in mental health services to address NHS workforce challenges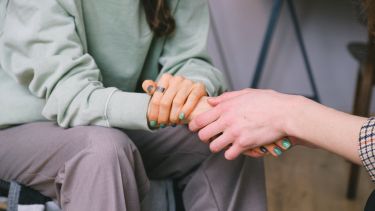 The National Health Service (NHS) is currently facing a workforce crisis, and mental health services have been hit the hardest, with a higher turnover of staff and more vacant positions than the rest of the NHS. To bolster the mental health workforce, a range of new roles, such as Nursing Associates, Physician Associates, and Peer Support Workers, have been created. However, introducing new roles in mental health teams often leads to disruption in how care is organised and delivered. 
With £800,000 of funding from the National Institute of Health Research (NIHR), researchers from Sheffield University Management School (SUMS) and the School of Health and Related Research (ScHARR) will study how best to introduce new roles in mental health to strengthen and support the healthcare system as a whole, for the benefit of service users and those delivering care. The project, "New Roles, New Challenges: Understanding boundary work to support the implementation of new roles in mental health Trusts", will take a novel approach to this challenge. The project will develop a model to understand the different types of new roles, why they are being introduced and how they impact on how care is delivered. This model will then be validated by NHS staff and service users, and will inform eight in-depth case studies across four NHS Trusts to understand how new roles can most effectively be introduced. 
This interdisciplinary project is led by two principal investigators, Professor Damian Hodgson (SUMS) and Dr Emily Wood (ScHARR), in partnership with Sheffield Health & Social Care NHS Foundation Trust (SHSC). They will work closely with researchers, clinicians, and service users from South West Yorkshire Partnership NHS Foundation Trust, Rotherham Doncaster and South Humber NHS Foundation Trust (RDaSH), and Sheffield Children's NHS Foundation Trust.
Professor Hodgson explained "The NHS is facing what has been described by the House of Commons Health and Social Care Committee as the greatest workforce crisis in its history and nowhere is this crisis more pressing than in mental health services. Through this research project we will generate guidance for policy-makers, healthcare leaders and clinicians, professional bodies and for staff and service users as the landscape of mental health provision changes".
Dr Helen Crimlisk (Deputy Medical Director, Sheffield Health and Social Care NHS Foundation Trust) added "I am delighted to be part of this project. As professionals in new roles become established, it is vital we learn about the impact of this on employees in more traditional roles and their managers and supervisors. Understanding this will enable us to implement workforce transformation that balances the needs of those in new roles with the consequent shifts in practice for those in established posts, ensuring that the change translates into better care for patients and fulfilling careers for all."
For further information, visit the project website or contact the project's principal investigators, Professor Damian Hodgson (d.hodgson@sheffield.ac.uk) or Dr. Emily Wood (e.wood@sheffield.ac.uk).
Flagship institutes
The University's four flagship institutes bring together our key strengths to tackle global issues, turning interdisciplinary and translational research into real-world solutions.