Dr Cristian Vasquez
PhD
Lecturer in Leadership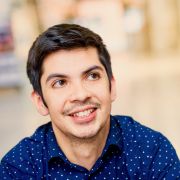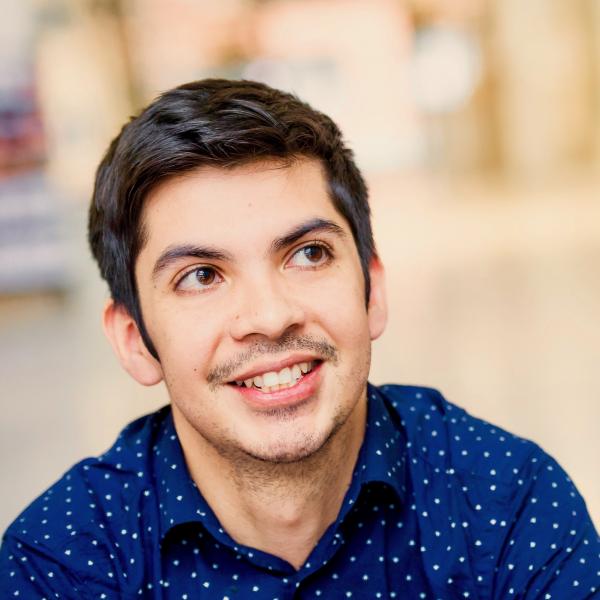 c.vasquez@sheffield.ac.uk
+44 114 225 7191
B034, Sheffield University Management School
Monday: 9am - 5pm
Tuesday: 11am - 5pm
Wednesday - 9am - 5pm
Thursday - 2pm - 5pm

Please send me an email to arrange a meeting.
Full contact details
Dr Cristian Vasquez
Management School
B034
Sheffield University Management School
Conduit Road
Sheffield
S10 1FL

Profile

Dr Cristian Vasquez is a Lecturer at the Institute of Work Psychology. His areas of expertise are in:

Emotions and interpersonal emotion regulation work
Leadership research
Teamworking: team processes and emergent states
Work-related stress and well-being

Prior to his role as a Lecturer, Cristian joined the University of Sheffield in 2021 as a Research Associate.

He gained a PhD in Work Psychology from the University of Manchester after completing an MRes in Management at the University of Manchester.

Before moving to the UK, Cristian completed his BSc in Psychology and a professional qualification in Organisational Psychology at the Pontificia Universidad Católica de Chile. In his academic career, Cristian has been involved in several international and multi-disciplinary team research projects from several universities worldwide, such as the University of Manchester, the University of Bologna, the Universitat Jaume I, Goethe University Frankfurt.
Qualifications

PhD – University of Manchester

MRes – University of Manchester

BSc Pontificia Universidad Católica de Chile
Research interests

Cristian has two main streams of research:

The first focuses on affective dynamics in organisations. Specifically, his research seeks to understand the role of affect expression and regulation within teams. This includes the role played by leaders and team members in influencing other's emotions and how this could have an impact on team processes (e.g., collaboration, conflict), emergent states (e.g., trust, team affective tone), and outcomes (e.g., team task performance and innovation).

The second stream of research focuses on understanding how job characteristics influence employee behaviour and sense of well-being at work. Considering the multilevel nature of organisations, job characteristics (e.g., in terms of demands and resources) can have an impact at the individual level (i.e., employee autonomy), group level (i.e., team climate), leader level (i.e., autocratic style), and organisational level (i.e., organisational climate or policies). Therefore, analysing the specific impact of each level on employee behaviour and sense of wellness can be crucial to designing interventions to promote mental health at work.
Publications
Research group
Teaching interests

Cristian's lectures focus on the importance of understanding and applying theory in social and work psychology to solve organisational problems. This includes improving employees' social experiences, performance, and sense of wellbeing at work.

His teaching style is being a facilitator of students learning. In that regard, for him, developing critical thinking in others is essential. Cristian bases his lecture content on cutting-edge research and incorporates practical activities, case studies, and groups discussion to enhance student learning.
Teaching activities

Cristian enjoys teaching students across undergraduate and postgraduate levels. He participates in several modules in organisational psychology related to leadership, teamwork and organisational behaviour.

Specifically:

MGT255 Leadership and Teamwork
MGT6163 Leadership, Engagement and Motivation
MGT3002, Work-related Health and Wellbeing
Professional activities and memberships

Cristian also performs as an independent consultant. In his professional experience, he has participated in various projects, including organisational climate, work engagement, leadership development programmes, and team building.
PhD Supervision

Cristian is interested in supervising students in the following areas:

Emotion regulation at work. This includes both intrapersonal and interpersonal emotion regulation and related processes such as emotional labour and emotional intelligence at work.
Team dynamics, for example, is how individuals adapt and influence their feelings and behaviour when working within groups and teams.
The role of emotions in leadership. For example, how the leader's emotional expression and regulation impact leader influence processes.
Job crafting and job design. For instance, understanding how employees can engage in proactive actions to influence and change their job conditions.

He is currently supervising students in areas related to leader traits (e.g., dark triad) and leader-follower relationship.