Dr Melanie Hassett
FHEA, SFHEA
Lecturer in International Business
Director of Postgraduate Education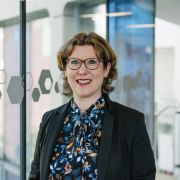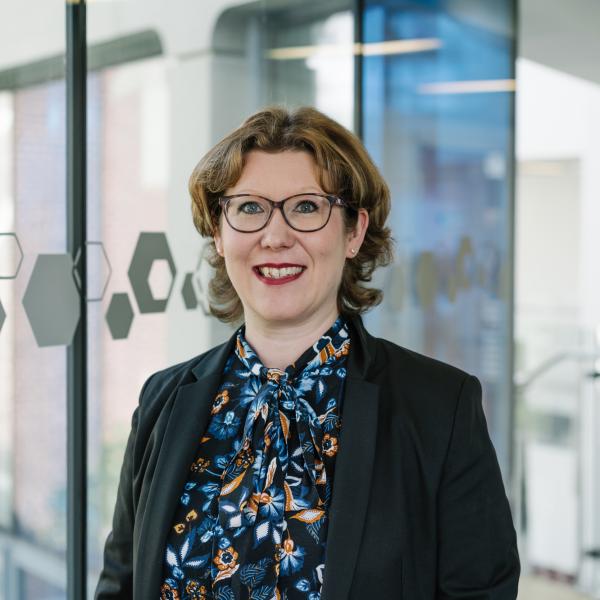 melanie.hassett@sheffield.ac.uk
+44 114 222 0984
Room D038a, Sheffield University Management School
Full contact details
Dr Melanie Hassett
Management School
Room D038a
Sheffield University Management School
Conduit Road
Sheffield
S10 1FL

Profile

I joined Sheffield University Management School in September 2016 to work as a Lecturer in International Business.

My doctoral thesis was on "Key persons' organisational commitment in cross-border acquisitions" and I was awarded my doctoral degree in 2010 at Turku School of Economics, University of Turku in Finland.

My doctoral research is based on a longitudinal case study employing a mixed method approach to analyse the acquired key personnel's organisational commitment during the post-acquisition integration phase for a two-year time period.

I received the Emerald/EFMD Outstanding Doctoral Research Awards 2011 – Highly Commended. I have over fifteen years of experience in international M&As through a number of research projects, some which involved a number of companies and research partners.

I have published my work in numerous books and journals, and organised workshops and seminars for professionals and students.
Qualifications

Dr - University of Turku

MSc - University of Turku

FHEA, SFHEA - University of Sheffield
Research interests

My research interest lies in internationalization strategies, particularly cross-border mergers and acquisitions (M&As), post-acquisition socio-cultural integration and organisational change, emotions and cultural differences. My research interest is on the human side, such as emotions and change management, in international business strategy (M&A) and more recently in SME internationalisation.

My research expertise also lies in research methods, particularly qualitative research methods, longitudinal, case study and mixed method approaches. This is reflected in a book, namely "Handbook in Longitudinal Research Methods in Organisation and Business Studies", published by Edward Elgar in 2013, as well as an article on time, which was published in Management International Review in 2016 "TEMPUS FUGIT – A hermeneutic approach to internationalization process". Currently, I am a co-editor in a Special Issue on "When Time Matters: Rethinking the Role of Time in IB Theory and Practice" to the Journal of World Business.
Publications

Books

Edited books

Journal articles

Chapters

Conference proceedings papers
Research group

Date
Grant
Value
2020

QR Allocation for Evidence-Based Policy-Making funding Internationalisation Confidence Project

Focus India Growth Champions Scheme (ICP: FIGCS)

£14,480
2019

SUMS Research Stimulation Fund Workshop

"A Future Past? Managerial Understanding of the Future UK – India Bilateral Investment Relationship"

£2500
2018
SUMS Research Engagement Fund
£750
2018

Department for International Trade

In relation to SUMS Research Engagement Fund

£1125
2018
SUMS Research Stimulation Fund
£1500
2017

Society for the Advancement of Management Sciences (SAMS)

Sandpit SMEs Going Global

£2500
2016
SUMS Research Stimulation Fund
£1000
2014

TEKES - Finland

EmoMA research project (Emotions in M&As – Managing emotions in global virtual world)

400 000 € (£345 220)
Teaching interests

I have been teaching students across undergraduate, postgraduate and PGR levels. I am a passionate lecturer who puts the student at the heart of the teaching experience. I strive to enable students to reflect on their learning, and critically analyse how to apply theories and concepts in real life cases. Learning is a journey, and my role is to inspire students, encourage them to be curious but critical. Research based teaching is not only about grounding what I teach in the most recent, cutting edge research but also allowing students to learn by doing small research projects of their own.
Teaching activities

I have been a module leader for MGT6052 International Business Strategy and have also taught MGT376 International Business. I have been the Programme Director of MSc International Management and the Director for Postgraduate Education.
PhD Supervision

I am interested in supervising students in the areas of cross-border mergers and acquisitions, post-acquisition socio-cultural integration and internationalisation strategies of MNEs and SMEs.