Dr Nicola Thomas
BA, MSc, PhD
Lecturer in Work Psychology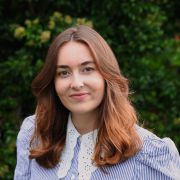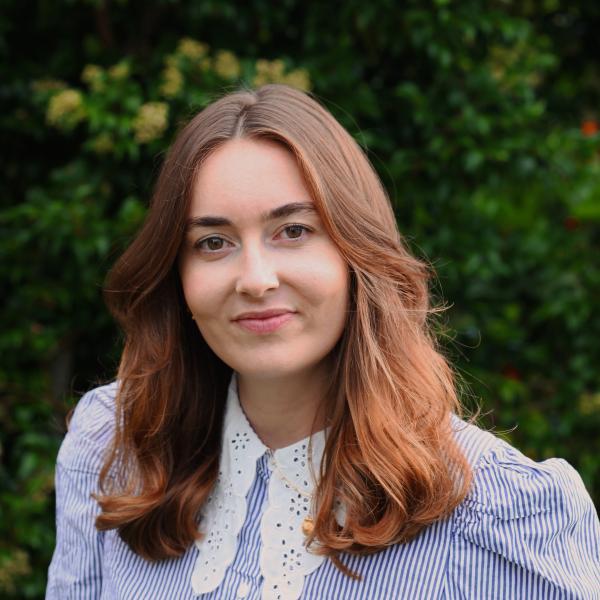 nicola.thomas@sheffield.ac.uk
B059, Sheffield University Management School
Full contact details
Dr Nicola Thomas
Management School
B059
Sheffield University Management School
Conduit Road
Sheffield
S10 1FL

Profile

I am a Lecturer of Work Psychology based in the Institute of Work Psychology at Sheffield University Management School. I completed my PhD at the Technical University of Denmark, and a post-doctorate research fellowship at the University of Liverpool. My main research interests include emotions, affect and how emotions impact people at work.

I have published in a range of top management journals including Entrepreneurship Theory and Practice, and books such as the Frontiers of Entrepreneurship Research. I am currently writing a popular science book about the role of emotions at work, and how leaning into our emotions will become increasingly important in the age of AI.

I regularly review for journals and conferences, and am passionate about doing research that engages with industry. As the previous Head of Research at the Institute of Student Employers, I have strong links to industry and regularly speak at conferences relating to student employment and graduate outcomes.
Qualifications

PhD - Technical University of Denmark
MSc - University of Leeds
Post-graduate Diploma - University of Massey, NZ
BA - Auckland University of Technology
Research interests

I am a passionate researcher, interested in how our emotions impact us at work. I am curious about mental health, well-being, neurodiversity, and emotions, and how these things play out in the context of work. I investigate the impact of emotions on our sense of self at work and throughout work conflict.

In my research, I use cutting-edge technology to answer questions related to emotions and affect at work. How can smartwatches remind us to take a break when we are stressed at work? How can AI facial expression analysis tell us how teams are functioning, are how people are feeling in a workplace argument? What can we learn to prevent people from experiencing burnout at work?

I am particularly interested in using epidemiological and big data to uncover new insights about the role of health and well-being at work. How do conditions like depression and anxiety impact our behaviour at work? What advantages can be conferred from different neurodiversity conditions?

I am an enthusiastic researcher who is always looking for collaboration opportunities. If emotions, affect, addition, well-being, or neurodiversity research is your domain, do not hesitate to reach out.
Publications

Journal articles

Conference proceedings papers
Research group
Teaching activities

I am an enthusiastic teacher and enjoy teaching across undergraduate and postgraduate levels, as well as to industry professionals. I specialise in teaching in organisational psychology subjects such as applied psychology in the workplace, psychometric assessments at work, and the psychology of teams and teamwork.

I believe that experiential learning, critical reflection and becoming an independent learner are essential in fostering a positive learning environment. Specifically, I believe that higher education is an incredible opportunity for students to build their ability to think critically and engage critically with what they are learning.

I currently teach across the following modules:

MGT243: Career Management Theory and Practice
MGT255: Leadership and Teamwork
MGT6118: Dissertation
MGT6162: Applying Psychology to Work and Organisations
MGT6166: Selection and Psychological Testing in Organisations

I enjoy being a personal tutor to undergraduate and postgraduate students, and am currently undertaking the Postgraduate Certificate in Learning & Teaching in Higher Education.
Professional activities and memberships

Head of Research at the Institute of Student Employers
PhD Supervision

I am always seeking new PhD students who are interested in either the topic of emotions, teamwork, affect of mental health, or the method of biometric data and facial expression analysis (or both). Please reach out to me to discuss PhD supervision in more detail.