Professor Penny Dick
Professor of Organisational Psychology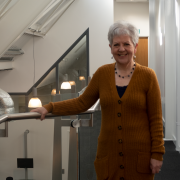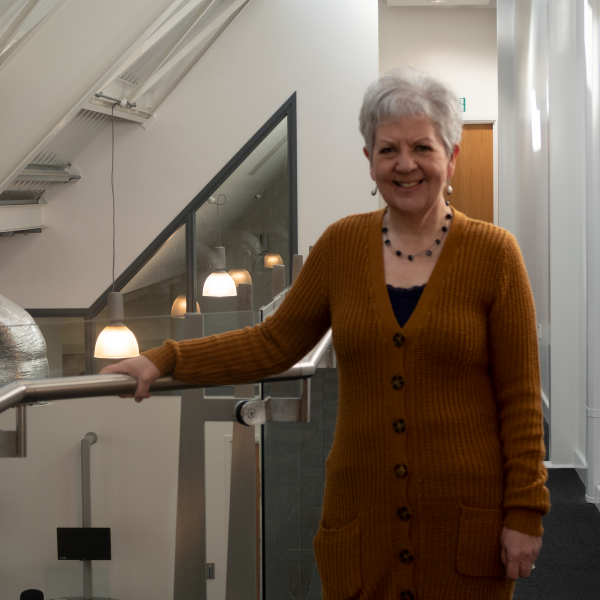 p.dick@sheffield.ac.uk
+44 114 222 3365
B025, Sheffield University Management School
Full contact details
Professor Penny Dick
Management School
B025
Sheffield University Management School
Conduit Road
Sheffield
S10 1FL

Profile

Penny received her PhD from Sheffield University in 2000, which was concerned with the social construction of gender in police work. She is a Chartered Occupational Psychologist and holds a certificate in Cognitive Behavioural Therapy.

Penny´s professional background is in Occupational Psychology. She held a number of positions as an Occupational Psychologist in both the public and private sector prior to taking up an academic post at the University of Teesside in 1993.

Her areas of professional expertise include critical incident stress debriefing, stress counselling, stress management, assessment and selection, management development, and training.

She lectures in Organizational Behaviour at both undergraduate and postgraduate levels, focusing on critical perspectives in work psychology and management. Penny directs the Organization Studies research group at the Management School.
Research interests

Penny´s research interests can be broadly described as critical management.

She is interested in the relationships between social structures and individuals and how these create and perpetuate inequalities in employment and careers.

She is also interested in how taken-for-granted ideas and practices influence how individuals understand their experiences at work, and whether and how these ideas change and evolve.

She is particularly interested in the role of language in these processes, and much of her recent work utilises a discursive psychology approach in which close attention is paid to how individuals produce accounts of their experiences and what these accounts can tell us about power.

Penny is currently researching how accounts of sexism or harassment are influenced by the context in which such accounts are constructed, specifically, how different formal, institutional interactions influence the believability of an account.
Publications

Journal articles

Chapters

Conference proceedings papers
Research group
Teaching interests

Penny's teaching is very much informed by her practitioner experience which was gained before she became an academic in 1993.

Feedback from students indicates that they find the modules she teaches highly relevant and enjoyable and very thought provoking.

Penny's research interests are all in the area of critical management, which means that she looks at the politics of work and work experiences and exposes how taken-for-granted ideas influence what happens in organisations, particularly in relation to inequalities and the distribution of power and resources.

She encourages students to question mainstream theory and ideas in her lectures and seminars, through group discussion; critical examination of everyday organisational practices, such as, for example, recruitment interviews or stress management interventions; and through helping students apply theory to make sense of their own experiences.
Teaching activities

Penny currently teaches an undergraduate module, MGT310: Critical Perspectives on Work and Organisational Psychology, and the postgraduate module MGT658: Professional Development.
Professional activities and memberships

She has published in journals such as Human Relations, Journal of Management Studies, Work, Employment & Society, and the Journal of Occupational & Organisational Psychology.

From the 1st July 2013 to 2016, Penny took up a three year role as Associate Editor for the Journal of Management Studies.

She is also on the editorial boards of Personnel Review, Human Resource Management Journal and Journal of Organisational Behaviour.
PhD supervision

She is interested in supervising PhD students who have an interest in studying issues around inequalities (on the basis of class, gender, education, race, etc) or power/resistance, using qualitative methodologies, especially discursive approaches.